Dorcia Chaison named the 2019 CANR Outstanding Academic Advisor
Dorcia Chaison provides advising support for students in exploratory majors in the College of Agriculture and Natural Resources.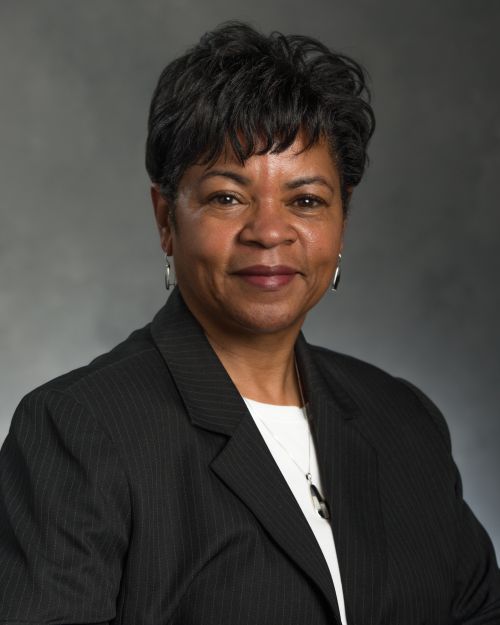 Dorcia Chaison, Ph.D., assistant dean for academic advising and student success, was named the 2019 Outstanding Academic Advisor in the College of Agriculture and Natural Resources (CANR). Chaison is part of the Office of Academic and Student Affairs. Recipients of the Outstanding Academic Advisor Award are nominated by and voted on by students.
Within the college, Chaison provides academic advising for CANR students in the exploratory major. One of her primary tasks in this role help students discover the right majors for them based on their goals and future aspirations.
She also developed the CANR Retention, Engagement, Academic and Performance (REAP) program and works with students who may need extra support and structure. Participation in REAP provides students with extra support, as well as targeted assistance to addresses transition issues and challenges that may interfere with retention.
"This award means a lot to me because it came from the students," Chaison said. "I mentor students, encourage students and support them on a daily basis. It feels good to be acknowledged for something I love doing, which is assisting students as they explore different paths of goal attainment in the college."
Additionally, Chaison provides support, training and administrative assistance for CANR's academic advisors. She was selected as the 2017 Outstanding Advising Administrator through the Office of the Associate Provost for Undergraduate Education.
Chaison is a graduate of Michigan State University, where she earned her Ph.D. in higher, adult and lifelong education. She earned a master's degree in administration from University of North Carolina-Chapel Hill in administration and a bachelor's degree in parks and recreation from East Carolina University.