Forestry alumnus wins national leadership award
The American Tree Farm System recognized Mike Smalligan, a graduate of the MSU Department of Forestry (MS, 2007) and forester for the Michigan Department of Natural Resources (DNR), with its 2017 National Leadership Award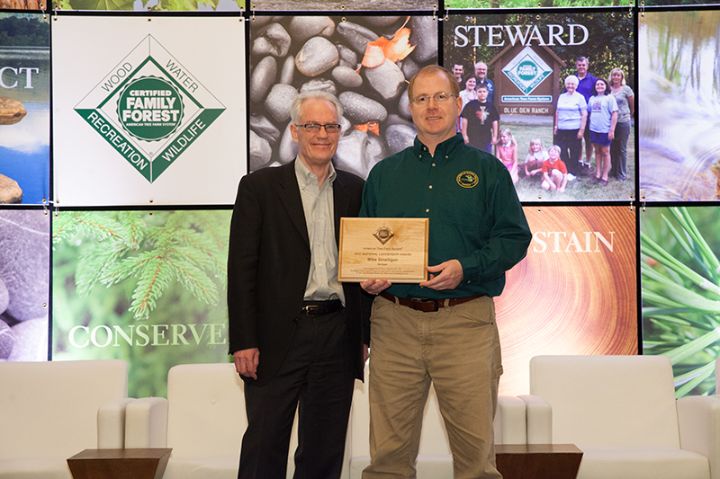 The American Tree Farm System recognized Mike Smalligan, a graduate of the MSU Department of Forestry (MS, 2007) and forester for the Michigan Department of Natural Resources (DNR), with its 2017 National Leadership Award. The award recognizes the efforts of extraordinary volunteers who have been instrumental in motivating other volunteers, educating landowners and accomplishing established goals.
Smalligan said his time at MSU contributed to this award. "My experiences as a student and employee in the MSU Forestry Department prepared me for working with diverse groups and building effective public-private partnerships that help forest landowners be good stewards of their land," says Smalligan. Read the full story at the American Forest Foundation website.
Did you find this article useful?
---