PhD student Gayle Shipp receives award
Gayle Shipp, co-advised for her PhD research by Drs. Jean Kerver and Lorraine Weatherspoon, received a second place award.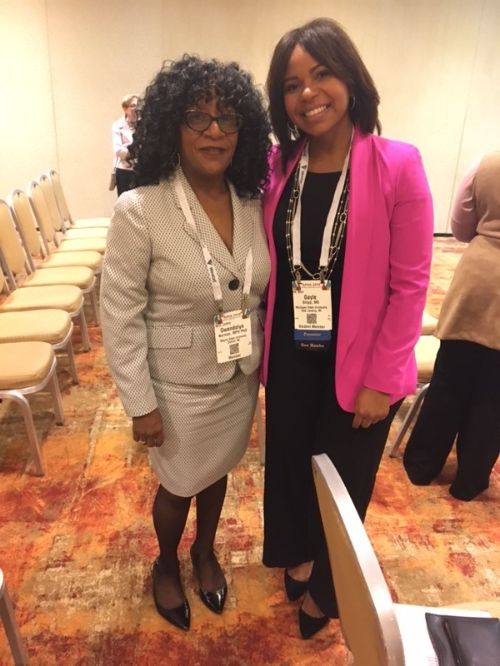 Gayle Shipp received an award for second place on her paper titled, "Breastfeeding Self-Efficacy of African American Women at 6 Weeks Postpartum as a Predictor of Breastfeeding Intensity at 6 and 20 Weeks Postpartum". She presented at the Greg Alexander Outstanding Student Papers in Maternal and Child Health Session at the 147th Annual Meeting of the American Public Health Association, sponsored by the Maternal and Child Health Section and Association of Teachers of Maternal and Child Health on November 4, 2019.