Gillespie Group's Pat Gillespie engaged audience at the April SPDC Industry Seminar Series
The MSU School of Planning, Design and Construction (SPDC) held its fourth Industry Seminar Series event on Friday, Apr. 24, 2015, in East Lansing.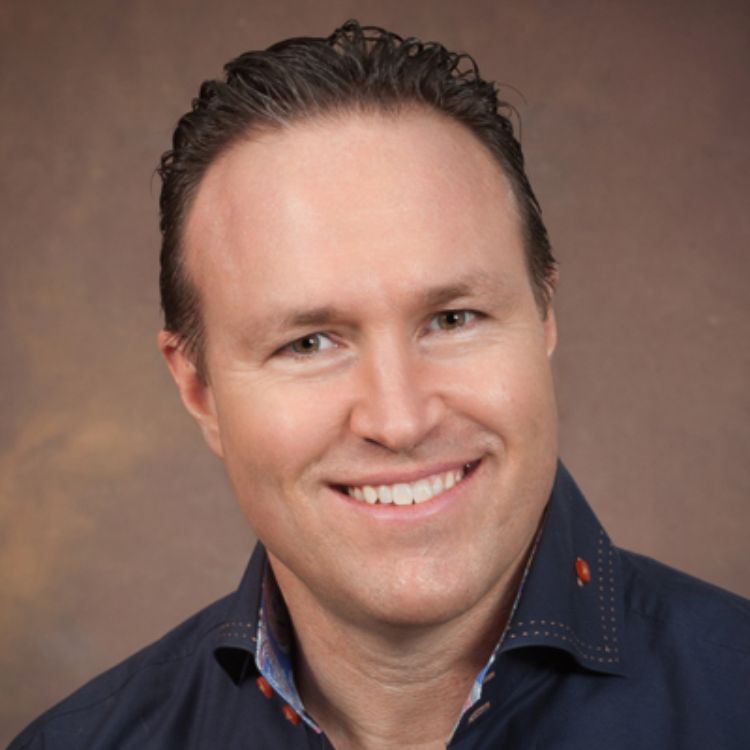 The MSU School of Planning, Design and Construction (SPDC) held its fourth Industry Seminar Series event on Friday, Apr. 24, 2015, in East Lansing. Featured speaker Pat Gillespie, chief visionary, founder and president of the Gillespie Group , and 1992 MSU Construction Management alumnus, presented on a "Mixed-Use Case Study: East End Midland."
Joseph Maguire, President and CEO of Wolverine Development Corporation, and President and Co-Founder of the Society of Environmentally Responsible Facilities (SERF), is the facilitator of the Series. These events are popular with local alumni and industry leaders, and help to show SPDC students real-world examples of what is possible to achieve upon graduation.
Pat Gillespie began his talk by discussing the roots of the Gillespie group; he is locally born and always wanted to buy and build apartments. He started building his dream as a college student by buying rental houses in Lansing where he learned the ropes of being an owner with tenants, which helped him to better understand the various types of housing needs in the area and how best to build relationships with future residents and customers.
Today, according to Gillespie, the Gillespie Group (a team of 68 strong) is known for specializing in multifamily and mixed-use development, and they personally build, manage and lease their portfolio. Their office is located in an award-winning refurbished armory in Lansing.
"Pat has injected a lot of energy and projects to the Lansing Area," said Tim Mrozowski, professor and program leader of the Construction Management Program in the MSU School of Planning, Design and Construction.
Some of their recent and upcoming developments in the Lansing area include the Stadium District, a mixed-use development with 100% occupancy since it opened; the recent Midtown mixed-use project in Lansing next to MSU catering to international students; the newly constructed Marketplace project (80 units of apartments) with a ribbon cutting in May 2015; and the Outfield Apartments currently project underway, featuring apartments overlooking the Lugnuts Stadium field with a waiting list for tenants.
"We find urban projects that are unique and impactful to do," said Gillespie.
Next, Gillespie delved into the East End Development project in Midland. He said they were contacted because of their work on the Stadium District project in Lansing. Midland had just built a minor league baseball stadium in their downtown and wanted to redevelop industrial property nearby that was vacant. Gillespie Group took the job as creative and worked in partnership with the City of Midland and River Caddis (legal).
Gillespie shared with the students that there are two key points to consider in any redevelopment project: 1) Is there a need for something?; and 2) Is there something to solve?
This specific project called for working closely with Dow Chemical as one of the mandates was workforce attraction/retention (need for something). The other requirement was to build a "really cool building" for Dow Chemical, Midland Loons (Michigan Baseball Foundation) and the City (problem to solve).
In July 2014, the LEED Silver Certified mixed-use building was unveiled by the Gillespie Group and River Caddis now includes law offices, a bar, a bank, a sushi restaurant, a fitness center, a hospital and office space customized for Dow Chemical. Only one more tenant space needs to be filled. Several factors came into play with this project including:
A $2.2 million purchase agreement for the land, and Gillespie Group working with architects and Midland to develop the plan.
Before the project could move forward, the concept had to first be approved by the City of Midland and Dow Chemical.
The City zoning process was easier than normal due to public pressure for redevelopment of the area.
Financing had to be obtained for the $52 million building to contract for rents for the tenants.
Given that the site was contaminated due to bad soil, the Gillespie Group had to install 1,800 geo peers.
Today, according to Gillespie, "1,600 people come downtown every day." He said, "We've doubled the size of their downtown, which is a feather in our cap."
Wrapping up the presentation, Gillespie discussed ways this project was different than others he's worked on:
The preleasing of the building allowed construction and financing to proceed quickly.
They helped update the Midland Sign Ordinance to enable them to have larger signs on the building.
They had to build around a utility line that couldn't be moved, which meant they had to create a breezeway in the building tall enough for construction equipment, and had to install heated pavers to ensure that the soil underneath wouldn't freeze in the winter.
When asked what he sees as the future of homebuilding in the area, Gillespie focused on the fact that urban growth is on the rise, as well as the need for urban housing. He sees active living housing as the next new housing trend (suburban, but next to the urban core) with access to MSU (Wharton Center and Breslin Center) and covered parking. He also anticipates that the Michigan Ave./Grand River Ave. corridor between US-127 and MSU will see an explosion of growth (upwards of $300-400 million in development/redevelopment opportunities).
When asked specifically about the Park District area in East Lansing, a site up for redevelopment, he said it is one of the best Big Ten sites yet to be developed and recommends that the City be pro-development and pro-rental.
One piece of advice he had for students is "if you have the right niche and personality, anything is possible."
To download Gillespie's presentation and for more information about the Series, visit SPDC Industry Speaker Series.