Horticulture Student Receives Multiple Awards
The American Floral Endowment (AFE) has awarded the 2016 Paul Ecke, Jr. Scholarship to Kellie Walters of Michigan State University.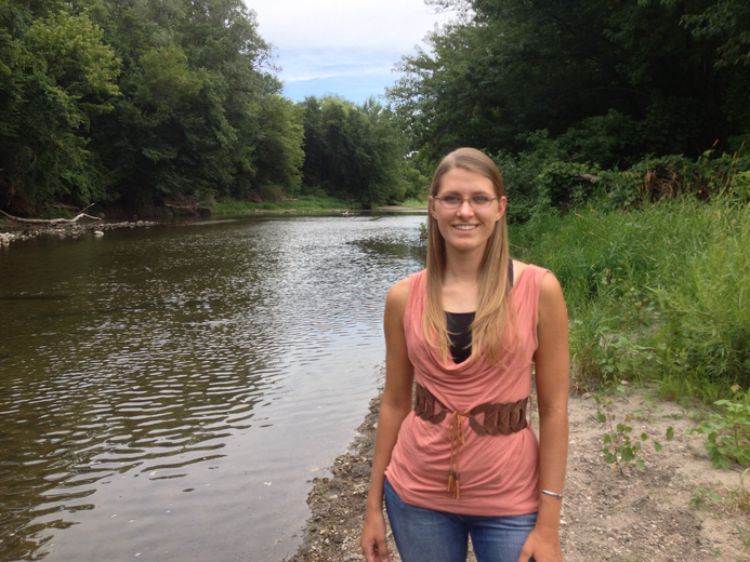 ALEXANDRIA, VA – April 12, 2016 – The American Floral Endowment (AFE) has awarded the 2016 Paul Ecke, Jr. Scholarship to Kellie Walters of Michigan State University.

COLUMBUS, OH – AmericanHort has selected Kellie Walters of Michigan State University as a 2016 HortScholar.

The merit-based and prestigious Paul Ecke, Jr. scholarship has been funded by industry contributions and the Ecke family to assist in funding the education of floriculture graduate students (MS or Ph.D.) at land-grant institutions, who will become leading floricultural scientists and educators. Kellie Walters will be pursuing her Ph.D. at Michigan State University starting in the fall, and became involved in the floriculture industry in elementary school, when she sold marigolds and spider plants on her parents' driveway. When she was a teenager she started her own business, Kellie's Floral and Landscaping, and also sold flowers and arrangements at farmers' markets. In addition, Walters worked at a local floral shop that had a greenhouse.

"This scholarship will really help me continue contributing to the industry through my research and through helping others, too," said Walters.

The proposed project for her doctoral research will focus on the propagation of herbaceous perennial ornamentals and she will be advised by Dr. Roberto Lopez. Her future goals include becoming a professor and providing research-based solutions to floriculture problems.

"Kellie is passionate about greenhouse and floriculture production. She has the drive and work-ethic to make valuable contributions in the floriculture industry," said Dr. Lopez.

The Paul Ecke, Jr. Scholarship was established in 2010 and honors the late Paul Ecke, Jr., who made significant contributions to the floriculture industry and believed strongly in research and education. He recognized that creative scientists and educators are required to lead the floral industry in the 21st century and beyond. Walters will receive a $10,000 scholarship ($5,000 for two consecutive years), provided she continues to meet scholarship requirements.

The AmericanHort HortScholars program sets undergraduate and graduate students in horticulture on a path to success by exposing them to the breadth of the horticulture industry, its opportunities, and its leaders. The program offers a beyond-the-classroom experience from July 6 - 12, 2016, giving scholars insight and awareness of the ornamental horticulture industry, its supply chain, and where students might find a home for their passion. The focus of the program is on professional development including attending Cultivate '16 (the industry's largest all-industry event in North America) educational sessions in Columbus, Ohio, networking, and working with industry mentors.