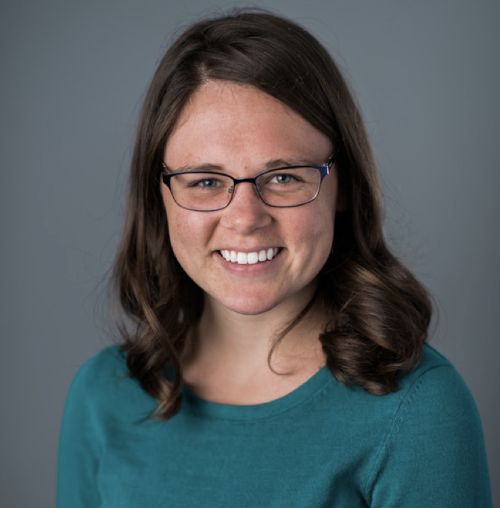 EAST LANSING, Mich. – Kate Wierenga, a fourth-year graduate student in the Michigan State University (MSU) Department of Biochemistry and Molecular Biology, was one of six nationwide recipients of the Lupus Foundation of America's Gina M. Finzi Memorial Student Summer Fellowship.
The Gina M. Finzi fellowship was developed to drive interest in lupus research among young scientists, according to a press release from the Lupus Foundation of America.
At MSU, Wierenga works in the lab of James Pestka, Robert and Carol Deibel family endowed professor and university distinguished professor of food science.
"Kate has impressed me with her tremendous intellect, scientific curiosity, initiative, maturity and work ethic," said Pestka, Wierenga's mentor and nominator for the award. "I firmly believe that she has great potential to succeed and be a future leader in the field of autoimmune and inflammatory diseases."
The other five recipients of this year's Finzi fellowships were from elite East Coast medical schools. The award places Wierenga in the highest class among her peers.
Wierenga's research focuses on understanding how DHA, an omega-3 fatty acid, can protect against the inflammatory response in immune cells. She examines how omega-3 can be used to combat lupus and other immune diseases by adding DHA to macrophage cell lines to see how DHA blocks inflammation. Macrophages are a cell type in the immune system involved in initiating an inflammatory response.
"When I decided to go to graduate school, I knew I wanted to work on a project related to human health that could have a positive impact on people's lives," Wierenga said. Receiving the Gina M. Finzi Summer Fellowship from the Lupus Foundation of America was incredibly validating because it confirmed that the work we're doing in our lab is relevant and meaningful.
"It is empowering to know that our findings could improve the lives of individuals with lupus."
In the past year, Wierenga also received a Ruth L. Kirchenstein Predoctoral Fellowship from the National Institutes for Health and was named a Top New Investigator by the International Society for the Study of Fatty Acids and Lipids.