MSU names Food Science and Human Nutrition chair in the College of Agriculture and Natural Resources
Nancy D. Turner was named chair of the Department of Food Science and Human Nutrition in the College of Agriculture and Natural Resources, beginning January 2018.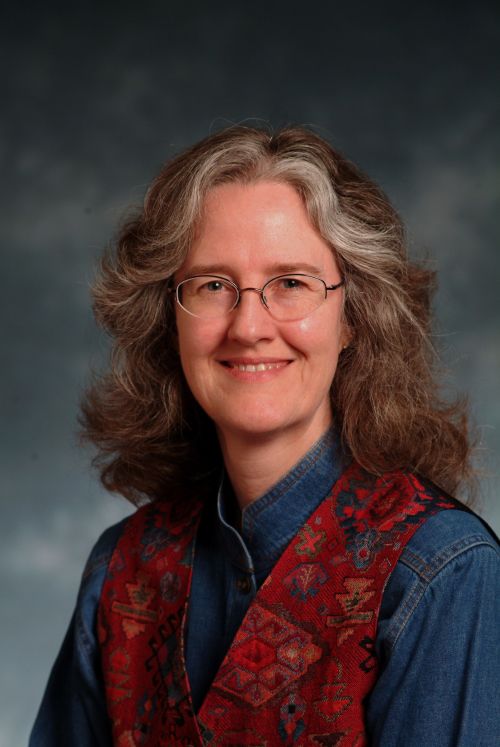 EAST LANSING, Mich. – Nancy D. Turner was named chair of the Michigan State University (MSU) Department of Food Science and Human Nutrition in the College of Agriculture and Natural Resources. Her appointment begins January 2018.
Turner is currently a research professor in the Department of Nutrition and Food Science at Texas A&M University in College Station, Texas.
She holds a bachelor and master's degree in animal science and animal nutrition, respectively and a doctoral degree in nutrition. She earned all of her degrees from Texas A&M University.
"Dr. Turner's work at Texas A&M in research and as a mentor make her a good fit for Michigan State University," said Ron Hendrick, dean of the College of Agriculture and Natural Resources.
For Turner, joining MSU brings excitement: "MSU has a history of being a leader in the fields of Food Science and Human Nutrition. The department and college are well-positioned to maintain this leadership position, and I am excited to play a role in helping MSU continue on this trajectory."
She cited research opportunities for faculty as a key way to continue this.
"A key opportunity for the department moving forward will be an expansion in the number of faculty with active research programs," Turner said. "Their work will expand our ability to create new knowledge that can be translated into useful tools and approaches that enhance the practice of food science and human nutrition."
Turner's research program focuses on determining the impact of dietary constituents on regulatory processes that may protect against carcinogenesis and inflammation in the colon.
At Texas A&M, her lab is evaluating the effects of fiber sources and the chemicals contained within them on the regulation of cell proliferation and programmed cell death, and gene expression. The influence of dietary and microbial metabolites on these processes and the impact of diet on the microbiota themselves are the subject of current experiments. The goal is to determine how these normal processes are being affected by chemical carcinogens, radiation or pro-inflammatory compounds, and how diet may mitigate the damage caused by them. Work conducted in the laboratory is currently funded by the United Sorghum Checkoff Board, the California Dried Plum Board, and NASA.
She has twice been recognized for mentoring with an award from the Texas A&M Department of Nutrition & Food Science in 2012 and the Ethel Ashworth-Tsutsui Memorial Award for Mentoring. She was selected in 2011 by the American Association for the Advancement of Science and the American Physiological Society as a BEN Scholar. BEN Scholars are leaders in biological sciences teaching and learning, and in their role as a Scholar, are expected to contribute to digital learning libraries and to perform outreach to help others create and utilize these resources. Most recently, she received the 2017 College of Agriculture and Life Sciences Dean's Outstanding Achievement Award for Research.