MSU Food Product Development Team finalist in national competition
It's no grain, no gain for a group of Michigan State University (MSU) students competing in a national food product competition.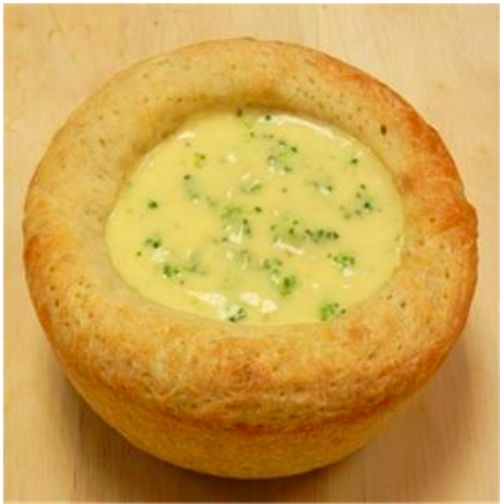 It's "no grain, no gain" for a group of Michigan State University (MSU) students competing in a national food product competition.
The MSU Food Product Development Team was selected as a finalist in the Institute of Food Technologists (IFT) Student Association Competition. The competition is slated for July 11-14 at the IFT annual meeting in Chicago, which will draw 23,000 food science professionals from more than 90 countries.
The student team developed a product called the SouperBowl this year. The product is a frozen, microwavable savory soup in a lightly browned bread bowl that is ready to eat in minutes.
The team will now compete against five other schools during the national competition in July. The other finalist schools are the University of Wisconsin, Madison; Cornell University; Pennsylvania State University; California Polytechnic State University, San Luis Obispo; and McGill University.
At the competition, the students will present their 22-page paper to a symposium of experts in food product development and defend their product in one-on-one meetings with each of the judges. Ultimately, the competition will boil down to one question: can the product deliver on taste? Team members believe their product and presentation will impress the judges.
"The competition requires that students excel not just in classes but at such a higher level on a national stage throughout multiple presentations," said Janice Harte, team supervisor and associate professor in the Department of Food Science and Human Nutrition.
The team is made up of food science majors Silas Bonczyk, Allison Burg, Javier Salas, Steve Skrypec and Aaron Stebbins, and biosystems engineering major Joey Carroll.
"I got involved with the team because I'm interested in working in research and development for a food company. I knew I would gain useful knowledge and techniques that I will likely use in the future," said Salas, who also serves as the group's leader.
The MSU team has a long history of success at this competition, finishing second in 2013 and winning the tournament in 2011, 2008 and 2007. The winning design from 2008, a microwavable apple pie and ice cream combo, was recently awarded a patent.
To learn more about the competition, can visit the IFT website.