Nutritional sciences student finds her passion in preventative medicine
Student Sara Houstina chose the biomedical and molecular nutrition concentration to prepare for career in the healthcare industry.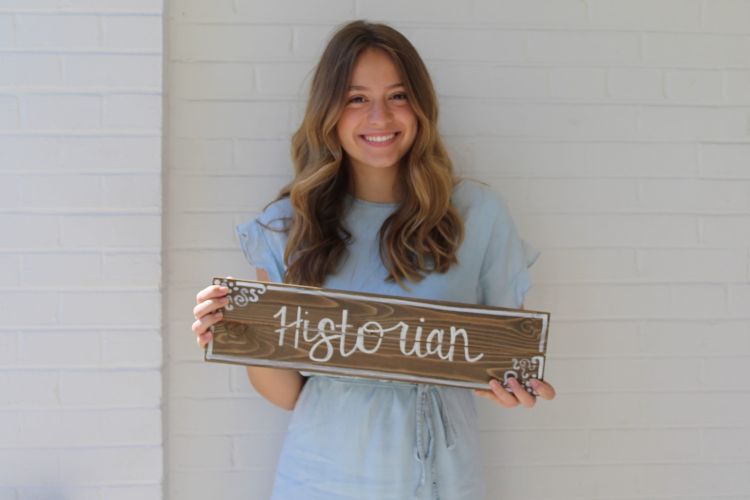 Originally inspired by a high school teacher, Sara Houstina found her fit in nutritional sciences at Michigan State University (MSU). Houstina also is driven to help others and wants to apply to physician's assistant school following her 2022 graduation.
"I think nutrition is becoming very popular, and sometimes that can be harmful when people are spreading misinformation. The internet can be a dangerous place, especially for the younger generation. Allowing people to hear science-based information on nutrition is extremely important," she said. "Nutrition is a big part of a community, and food always connects people!"
Outside of her academic program, Houstina is active in the MSU Chapter of Zeta Tau Alpha Sorority, MSU Pre-Physician Assistant Club and Smile 4 Kids MSU nonprofit organization, as well as being a certified nursing assistant at the WellBridge rehabilitation center in Clarkston, Michigan.
Houstina is one of the 2021 CANR Alumni Association Scholarship awardees.
---
Name: Sara Houstina
Hometown: Clarkston, Michigan
Major/Concentration: Nutritional sciences with biomedical and molecular nutrition concentration, Department of Food Science and Human Nutrition
Expected graduation date: May 2022
Why did you choose your major and why MSU?
I chose nutrition because I am very passionate about preventative medicine and taking care of our bodies. Nutrition can seem difficult to learn and understand, but I want everyone to have the tools to do their own research and be their own advocate for a healthier life.
I chose MSU because multiple family members have attended Michigan State. I love the campus and the walks to class. MSU feels like home.
Who or what inspired your interest in the major you selected?
I was inspired by one of my high school teachers who taught a nutrition class and was very passionate about helping others. I love being able to spread my knowledge to others and help them learn what I know.
What has been one of your best experiences within your major so far?
My favorite experience was my internship at the Allen Neighborhood Center in Lansing. I had the opportunity to work with younger children on nutrition and what it means to be healthy. It is so important to encourage healthy eating and eating habits from a young age and getting to inspire young kids was amazing.
I have continued to volunteer after my internship at the Allen Neighborhood Center and discovered so many amazing programs that make a huge difference in Lansing.
What do you want others to know about this major?
I want others to know about this major because of the opportunities that lie within nutrition. You can select a focus in multiple areas, such as public health, where you can work on a national or global level.
I personally chose the biomedical and molecular nutrition concentration to go into healthcare, and I can use my background in nutrition to help others. Being aware of your own body, what works for you and what makes you feel good is so important. I hope to inspire others to become in tune with their own nutrition.
What are some of the best things about being an MSU student?
One of the best parts of being an MSU student is the community surrounding MSU. There is a place for everyone here and you have so many opportunities. MSU makes it easy to join clubs, organizations, internships and all of these things help you to build your future career. MSU helps to set up its students for future success while supporting you along the way.
Any thoughts or advice for current or new students?
Some of the best advice I can give is to be your biggest supporter. Being able to be there for yourself and believe in yourself is half of the battle. Always go for things you want, and you will be surprised about how much you can accomplish. Self-confidence is so important in college, friendships and importantly, your career.
What are your future plans?
My future plans involve graduating in May of 2022 and applying to physician's assistant [PA] school. PA school is about three years long, and I will be able to pass boards to become a PA-C. I am not sure which area of medicine I will choose to work in, which is why I chose the PA profession. You can switch your focus at any time, and I hope to continue my education and research through being a physician's assistant.