SPDC business manager receives 2019 CANR Outstanding Staff Member Award
Mary Beth Graebert with the School of Planning, Design and Construction received the 2019 CANR Outstanding Staff Member Award.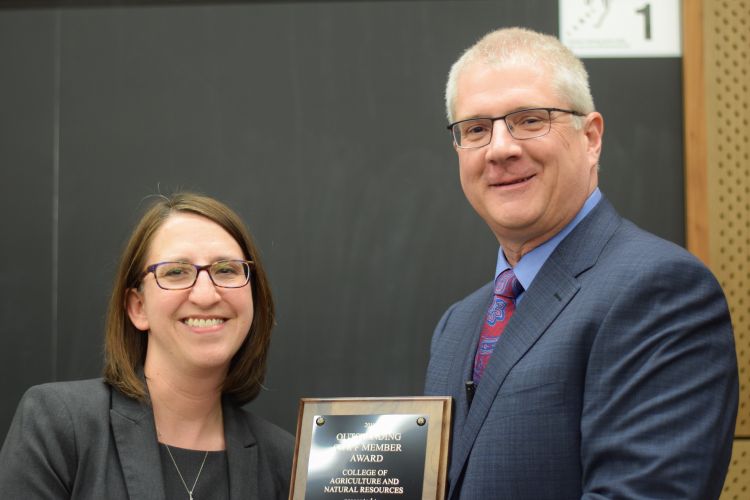 Mary Beth Graebert received the 2019 Outstanding Staff Member Award from the College of Agriculture and Natural Resources (CANR).
Graebert is the business manager and administrative assistant for the School of Planning, Design and Construction (SPDC). Her ability to adapt to new situations, think creatively and pragmatically and genuinely listen to others have contributed to SPDC's success and inspired others.
As the leader of SPDC administrative management, Graebert routinely goes beyond her job duties and inspires confidence in her colleagues. In times of change, she takes charge, most recently evidenced in how she kept her staff focused and flexible through leadership changes, and faculty and staff additions and role shifts. She empowers staff to accomplish regular and new tasks, including the first school open dialogue, first school open house, a faculty/staff retreat and space improvement.
Described as an excellent manager of people, processes and projects, Graebert has an eye for innovative solutions, while ensuring compliance with relevant regulations and policies, and remaining attentive, compassionate, pragmatic and kind.
She personifies the spirit and goals of MSU: Always working for positive change, rising to challenges with creative solutions and being fair, equitable and balanced.