Undergraduate Advisor Lesley Schumacher is pursuing her doctorate
Undergraduate Advisor Lesley Schumacher is leaving MSU Forestry to pursue a PhD program in Nematology at the University of Florida. We wish her the best as she takes this next step!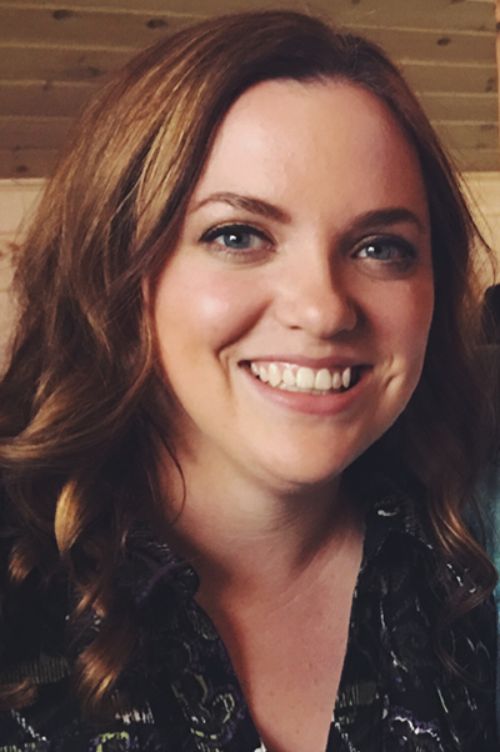 It is with mixed emotions that I write to inform everyone that I am leaving the MSU Forestry to pursue a PhD program in Nematology at the University of Florida. I've loved working as the Academic Advisor for the Department of Forestry for the past two years and will miss everyone greatly.
I decided that my lifelong dream of pursuing a PhD could finally be realized upon receiving an announcement for a graduate assistantship at the University of Florida in the Entomology and Nematology Department. MSU has been my home for undergraduate and graduate studies since 2004. I received my Master's in Entomology from MSU in 2011, working on two important pests associated with Michigan soybean production, Heterodera glycines (Soybean Cyst Nematode) and Pratylenchus penetrans (Root Lesion Nematode). My new adventure at the University of Florida will be working with cotton and peanuts in northern Florida.
My family began a maple syrup business in 2012 and I was able to use my entomology knowledge in a forest setting. This sparked my interest in Forestry and I was delighted to be chosen as the Department's Advisor in late 2014. I've enjoyed coordinating the internship program and administering FOR 101 (Michigan's Forests). My absolute favorite part of advising is working with students! It has been amazing to get to know our wonderful students and help them navigate the curriculum and University.
Pursuing advising was important to me because I feel very strongly towards helping students achieve their goals. I want to make sure students receive good advice while they are at MSU, and that they feel well-prepared to navigate their major/minor and future career paths. The best way to do this is through personal contact and great communication through a variety of channels – networking with professors and the industry, participating in the Forestry Club and maintaining a high level of academic integrity.
It will be very sad to leave, and I hope to stay connected with the Department of Forestry and all our wonderful students, faculty and staff. Before I depart in November, please stop by my office or send me an email if you'd like to chat. Thank you!
Lesley Schumacher
Undergraduate Advisor
122 Natural Resources
Phone: (517) 355-0091