Perry K.W. Ng
Degrees
PhD, Cereal Chemistry, University of Manitoba, Canada, 1987
MS, Food Chemistry, University of Manitoba, Canada, 1984
BS, Chemistry, University of Winnipeg, Canada, 1980
Professional Positions
Research Associate, Grain Industry Research Group, University of Manitoba, Canada, 1987-1991
NATO Senior Guest Fellow, Istituto Sperimentale Per La Cerealicoltura, S. Angelo Lodigiano, Italy, 1991
Guest Professor, Institute of Food Technology, University of Natural Resources and Applied Life Sciences, Vienna, Austria, 2001, 2005
Adjunct Professor, Dept. of Food Science and Technology, Kongju National University, South Korea, 2003-2011
Visiting Professor, Dept. of Food Science and Microbiology, University of Milan, Italy, 2008
Associate Graduate Faculty, Department of Human Health & Nutritional Sciences, University of Guelph, Guelph, Ontario, Canada, 2008-2012
Adjunct Professor, Food and Nutritional Sciences Programme, School of Life Sciences, the Chinese University of Hong Kong, Shatin, Hong Kong, China, 2008-present
Member, Board of Directors, American Association of Cereal Chemists International, USA, 2012-2015
Associate Chairperson, Department of Food Science and Human Nutrition, Michigan State University, January 2013-March 2021
Adjunct Professor, School of Biotechnology and Food Engineering, Hefei University of Technology, Anhui Province, China, 2015-present
Affiliated Professor, Department of Plant Sciences, University of the Free State, Bloemfontein, Republic of South Africa, 2016-present
Deputy Director, MSU-Nanjing Agricultural University Joint Institute, College of Agriculture and Natural Resources, Michigan State University, July 2021-present
Research Interests
Professor Ng's research foci have been mainly in the areas of physicochemical and genetic properties of wheats (mainly of wheat flour proteins) in relation to end-use qualities, cereal (wheat, barley, rice, etc.) chemistry and technology, extrusion technology in cereal processing, and utilization of non-cereals (e.g., soybeans) for food and non-food products. In recent years, his research activities have extended into areas such as cereal fiber and gut health, cereal food allergies, and modifying certain components (e.g., resistant starch, fiber, phenolics) in grain with potential for functional food ingredients. In light of his contributions to cereal science, Prof. Ng was named Fellow of the American Association of Cereal Chemists International in 2010 and Fellow of the International Association for Cereal Science and Technology Academy in 2012. He has been invited to many research centers (public and private) in Africa, Asia, Europe, Oceania, North America and South America to present his research findings. His cereal/food science expertise has been sought out by universities, governments, and the food industry (e.g., in Canada, the European Union, Indonesia, Japan, Korea, and the USA) for consultative and expert panel purposes. He has a personal interest in assisting countries with a need to improve food quality (e.g., nutrition, shelf-life, safety) and/or add value to their local food production (e.g., novel products with nutraceutical and health benefits) via various food processing technologies.
Instructional Activities
FSC 431 – Cereal Processing
FSC 803 – Advanced Food Chemistry
Outreach Focus
Prof. Ng has a passion for capacity building in developing countries. He oversaw a USAID-funded project of the Initiative for Long-Term Training and Capacity Building Program, in which a group of Malawi students studied to obtain their M.S. degrees in Food Science from MSU; he was the Deputy Program Director for the Borlaug Higher Education Agricultural Research and Development (BHEARD) Program, also funded through USAID; and he was the MSU Co-PI on the Food and Nutrition Technical Assistance (FANTA III) program.
Selected Publications
Professor Ng has over 149 refereed scientific publications, 141 abstracts, 24 technical/wheat quality bulletins/booklets, two books, and two U.S. patents. The following is a list of selected recent publications.
Kahraman, K., Koksel, H., and Ng, P.K.W. 2015. Optimisation of the reaction conditions for the production of cross-linked starch with high resistant starch content. Food Chemistry 174:173-179.
Liu, Y. and Ng, P.K.W. 2015. Isolation and characterization of wheat bran starch and endosperm starch of selected soft wheats grown in Michigan and comparison of their physicochemical properties. Food Chemistry 176:137-144.
Masatcioglu, M.T., Ng, P.K.W., and Koksel, H. 2015. Effects of formulation and extrusion cooking conditions on furfural and hydroxymethylfurfural content. J of Cereal Science 65:31-38.
Liu, Y. and Ng, P.K.W. 2016. Relationship between bran characteristics and bran starch of selected soft wheats grown in Michigan. Food Chemistry 197:427-435.
Tacer-Caba, Z., Nilufer-Erdil, D., Boyacioglu, M.H., and Ng, P.K.W. 2016. Effect of wheat protein isolate addition on the quality of grape powder added wheat flour extrudates. Quality Assurance and Safety of Crops & Foods 8 (2):215-230
Mariotti, M., Lucisano, M., Pagani, M.A., and Ng, P.K.W. 2016. Effect of dispersing media and heating rates on pasting profiles of wheat and gluten-free samples in relation to their solvent retention capacities and mixing properties. LWT - Food Science and Technology 66:201-210.
Ai, Y., Cichy, K.A., Harte, J.B., Kelly, J.D., and Ng, P.K.W. 2016. Effects of extrusion cooking on the chemical composition and functional properties of dry common bean powders. Food Chemistry 211:538-545.
Ortiz, T., Para, R., Gonipeta, B., Reitmeyer, M., He, Y., Srkalovic, I., Ng, P.K.W., and Gangur, V. 2016. Effect of extrusion processing on the immune activation properties of hazelnut protein in a mouse model. International Journal of Food Sciences and Nutrition 67(6):660-669.
Ai, Y., Jin, Y, Kelly J.D., and Ng, P.K.W. 2017. Composition, functional properties, starch digestibility, and cookie-baking performance of dry bean powders from 25 Michigan-grown varieties. Cereal Chemistry 94(3):400-408.
Zhu, Q., Xing, Y., Lu, R., Huang, M., and Ng, P.K.W. 2017. Visible/shortwave near infrared spectroscopy and hyperspectral scattering for determining bulk density and particle size of wheat flour. J of Near Infrared Spectroscopy 25(2):116-126.
Jin, Y., Ebaugh, S., Martens, A., Gao, H., Olson, E., Ng, P.K.W., and Gangur, V. 2017. A mouse model of anaphylaxis and atopic dermatitis to salt-soluble wheat protein extract. International Archives of Allergy and Immunology 174:7-16.
P.K.W. Ng and B.-K. Koh. 2017. Free radical scavenging effect of added ferulic acid on wheat flour products. Quantitative Bio-Science 38(1):51-55.
Cappa, C., Kelly, J.D., and Ng, P.K.W. 2018. Seed characteristics and physicochemical properties of powders of 25 edible dry bean varieties. Food Chemistry 253:306-313.
Lango, B., Bona, L., Ng, P.K.W., Acs, E., Torok, K., and Tomoskozi, S. 2018. Evaluation of carbohydrate properties and end-use quality of hexaploid triticale and its relationship to solvent retention capacity. J of Cereal Science 84:95-102.
Gao, H., Jin, Y., Jian, D.L., Olson, E., Ng, P.K.W., and Gangur, V. 2019. Development and validation of a mouse-based primary screening method for testing relative allergenicity of proteins from different wheat genotypes. J. of Immunological Methods 464:95-104 (available online Nov. 3, 2018).
Pranata, M.P., González-Buesa, J., Chopra, S., Kim, K., Pietri, Y., Ng, P.K.W., Matuana, L.M., and Almenar, E. 2019. Egg white protein film production by the most common filmmaking processing technology and its suitability for food packaging applications. Food and Bioprocess Technologies. (https://doi.org/10.1007/s11947-019-2248-0).
Jin, Y., Acharya, H.G., Acharya, D., Jorgensen, R., Gao, H., Secord, J., Ng, P.K.W., and Gangur, V. 2019. Advances in molecular mechanisms of wheat allergenicity in animal models: A comprehensive review. Molecules 24:1142.
Cappa, C., Kelly, J.D., and Ng, P.K.W. 2020. Baking performance of 25 edible dry bean powders: Correlation between cookie quality and rapid test indices. Food Chemistry 302:125338.
Jin, Y., Gao, H., Jorgensen, R., Salloum, J., Jian, D.I., Ng, P.K.W., and Gangur, V. 2020. Mechanisms of Wheat Allergenicity in Mice: Comparison of Adjuvant-Free vs. Alum-Adjuvant Models. Int. J. Mol. Sci. 21:3205
Cappa, C., Masseroni, L., Ng, P.K.W., and Alamprese, C. 2020. Effect of extrusion conditions on the physical and chemical properties of bean powders. J. of Food Processing and Preservation DOI:10.1111/jfpp.14608.
Published on February 1, 2020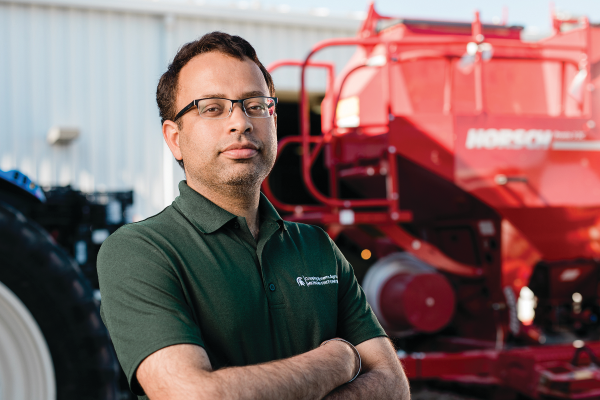 Published on February 1, 2020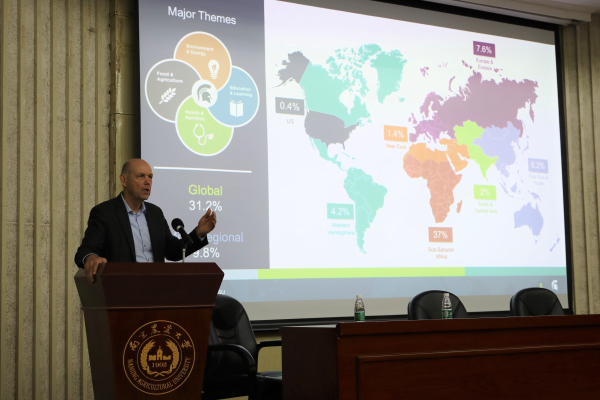 Published on September 12, 2019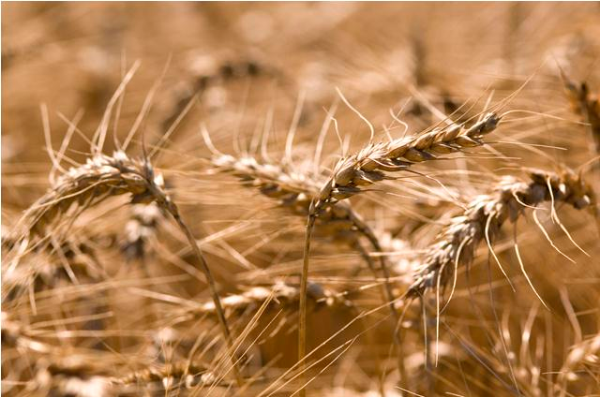 Published on March 4, 2019