AFRE Passages - Summer 2013
James T. Bonnen, MSU professor emeritus of agricultural economics, passed away July 28, 2013, at age 87.
August 27, 2013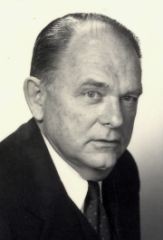 James T. Bonnen, MSU professor emeritus of agricultural economics, passed away July 28, 2013, at age 87. Born in Brookings, S.D., on March 11, 1926, Bonnen received his primary and secondary education in College Station, Texas. He earned a B.A. in economics from Texas A&M University, an M.A. in economics from Duke University and a Ph.D. in economics from Harvard University.
Bonnen joined the Department of Agricultural Economics at Michigan State University in 1954 and retired from the university in 1996. Throughout his career of teaching and research, he focused on issues of public policy, primarily for rural development and for agriculture. His first area of research was production adjustment problems in the agricultural sector. Closely related to that work was his research on policy and the role of technological change in economic development. His research on agricultural adjustment problems led to work on problems of rural poverty, particularly rural poverty issues related to the transformation of the agricultural sector in the economic development process. His broad research interests included the changing land-grant university system, information systems theory, the design and management of statistically based policy decision systems, and agricultural research policy. In public service outside of MSU, Bonnen served as chairman of the National Academy of Sciences Panel on Statistics for Rural Development Policy in 1979-1980, director of the President's Federal Statistical System Reorganization Project in 1978-1980, a member of the President's National Advisory Commission on Rural Poverty in 1966-1967, and senior staff economist with the President's Council of Economic Advisers in 1963-1965.
Bonnen received the Distinguished Faculty Award at Michigan State University in 1972. In 1981, he received the American Statistical Association's Washington Statistical Society's Julius Shiskin Award for Outstanding Achievement in Economic Statistics. He was elected president of the American Agricultural Economics Association in 1975 and made a fellow of that association in 1978. In 1984, he was elected a fellow of the American Statistical Association, and in 1992, a fellow of the American Association for the Advancement of Science.
Prof. Bonnen was author of numerous articles, including "Assessment of the Current Agricultural Data Base: An Information System Approach" (1977); "Observations on the Changing Nature of National Agricultural Policy Decision Processes: 1946-1976" (1980); "Federal Statistical Coordination Today: A Disaster or a Disgrace?" (1983); "A Century of Science in Agriculture: Lessons for Science Policy" (1986); "Why is Agricultural Policy so Difficult to Reform?" (with Bill Browne,1989); "The Land Grant Idea and the Evolving Outreach University" (1997); and "The Transformation of Agriculture and the World Economy: Challenges for the Governance of Agriculture and for the Profession" (2001). Fuller details on his career may be found at http://www.afre.msu.edu/people/bonnen.