From the Chairperson (Winter 2016)
Recently, I represented MSU at an international convening of experts and practitioners organized by the United Nations International Fund for Agricultural Development (IFAD) in Rome, Italy.
January 11, 2016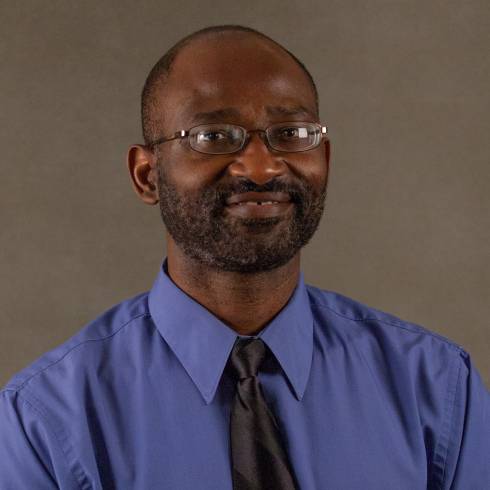 Recently, I represented MSU at an international convening of experts and practitioners organized by the United Nations International Fund for Agricultural Development (IFAD) in Rome, Italy. The discussions at the workshop focused on identifying thematic trends and knowledge gaps in the rural development challenges facing smallholder producers in developing countries. The participants emphasized the need to increase the volume and quality of research-based evidence needed to spur policy reforms and institutional innovations for sustainable rural development. As I listened to several of the debates and conversations, I was reminded of the quality research and outreach engagements of AFRE faculty members and students in international development and other areas of expertise. Most of the topical research areas discussed at IFAD highlight the cutting-edge work already being done by AFRE scholars.
As this year draws to a close and we look forward to the beginning of a new calendar year, it is a good time to reflect on our recent accomplishments. Overall, 2015 has been a very good year for the Department of Agricultural, Food and Resource Economics (AFRE). Below are a few highlights:
People: AFRE welcomed several new faculty members (including a new department chairperson) and staff members, and we obtained approval to search for two more tenure-stream faculty members next year. New and more diverse additions are a good thing because they add fresh perspectives and new energy that can further enhance our already excellent group and help shape AFRE's future direction.
Professional leadership: AFRE faculty members were appointed/elected to serve in leadership roles in various national and international professional associations -- e.g., journal editors, section and committee chairs, advisory boards, review panels.
Scholarship: We had significant growth in scholarly output in high-quality and impactful journals. Strong clusters of research teams and multidisciplinary collaborations are growing within and outside AFRE.
Grants: We have had great success in attracting millions of dollars in new competitive external grants (USAID, NSF, AFRI, Gates Foundation, EPA, etc.) to support innovative agricultural and food policy research and capacity building in Michigan, nationally and globally. We are also seeing increasing success by our junior faculty members in this area.
Teaching: The demand for our academic program offerings (majors and course enrollments) have seen major spikes, which demonstrate the relevance of our majors in preparing students for desirable careers.
Student job placements: We had excellent job placements for our recent undergraduate and graduate students, including desirable academic positions for new Ph.D. graduates.
Extension and outreach impact: AFRE faculty members and extension specialists provided excellent outreach programs and organized very well-attended and impactful annual outreach events such as FIRM Team, Making It in Michigan and Ag Credit Conference.
Awards and recognitions: AFRE faculty members, students and alumni won major MSU, national and international professional awards recognizing the contributions and impacts of their work -- e.g., Foundation Professorship, Beal Outstanding Faculty Award, FIRM extension team -- 2015 MSU Institute Team Award; students won the 2015 IFAMA Global Student Case Competition.
Subsequent articles in this newsletter provide tangible examples of the strength and wide reach of AFRE faculty and professional staff members and students in developing research-based evidence and practical solutions necessary for addressing the challenging issues facing today's agricultural and food systems. Although we have come a long way, there is more work to be done, and we have the right skilled people with the needed ingenuity to do it.
Here's to an exciting and professionally impactful 2016. Happy holidays to everyone!!!
--Titus Awokuse