Michigan Indian Leadership Program (MILP)
The Michigan Indian Leadership Program (MILP) is a one-week indigenized summer experience co-sponsored by the College of Agriculture and Natural Resources (CANR) and the Office of the Associate Provost for Undergraduate Education at MSU.
To protect the health and safety of our students, staff, sponsors and community partners during the novel coronavirus pandemic, we have canceled the 2022 CANR pre-college summer programs, including the Michigan Indian Leadership Program. We anticipate hosting the programs in 2023.
What is MILP?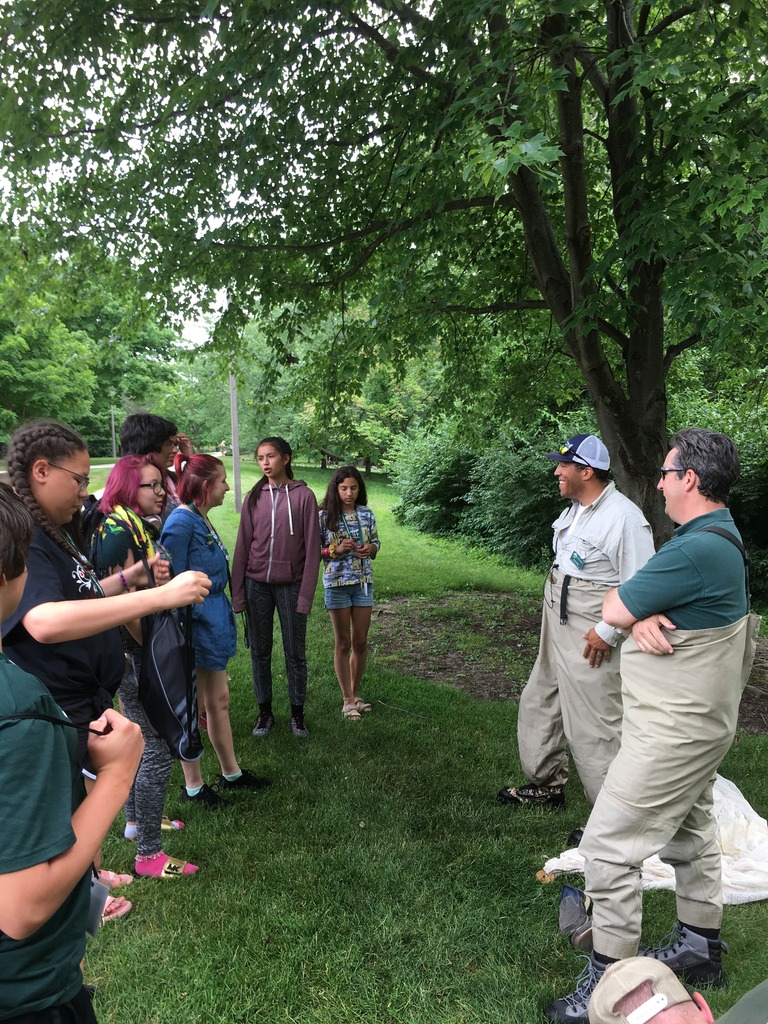 MILP is designed to give Native American youth in grades 8-12 the opportunity to learn about college, experience college life on the university campus and explore the many exciting educational opportunities available at Michigan State University as well as the many career opportunities available in the agricultural, food sciences, natural resources and related fields.
Although the program is not limited to Native American youth, the program content is based on issues of relevance to Native American students. Every effort is made to indigenize as much of the program content as we can.
Who participates in MILP?
MILP is designed primarily for Native American youth entering grades 8-12 and other students with a strong interest and involvement in Native American culture and community. The program is open to 30 participants annually.
What will I do as a MILP participant?
MILP strives to help prepare Native youth for college. There is a balance Daily activities include academic, social and cultural activities and presentations. The mornings consist of SAT test preparation and afternoons consist of tours and presentations by various departments, majors and colleges.
Evening activities include social time, cultural presentations and traditional arts such as black ash basket making, beadwork, indigenous games or porcupine quill work. Activities are facilitated by current Native American undergraduate students, faculty, staff and elders and artisans from across the state.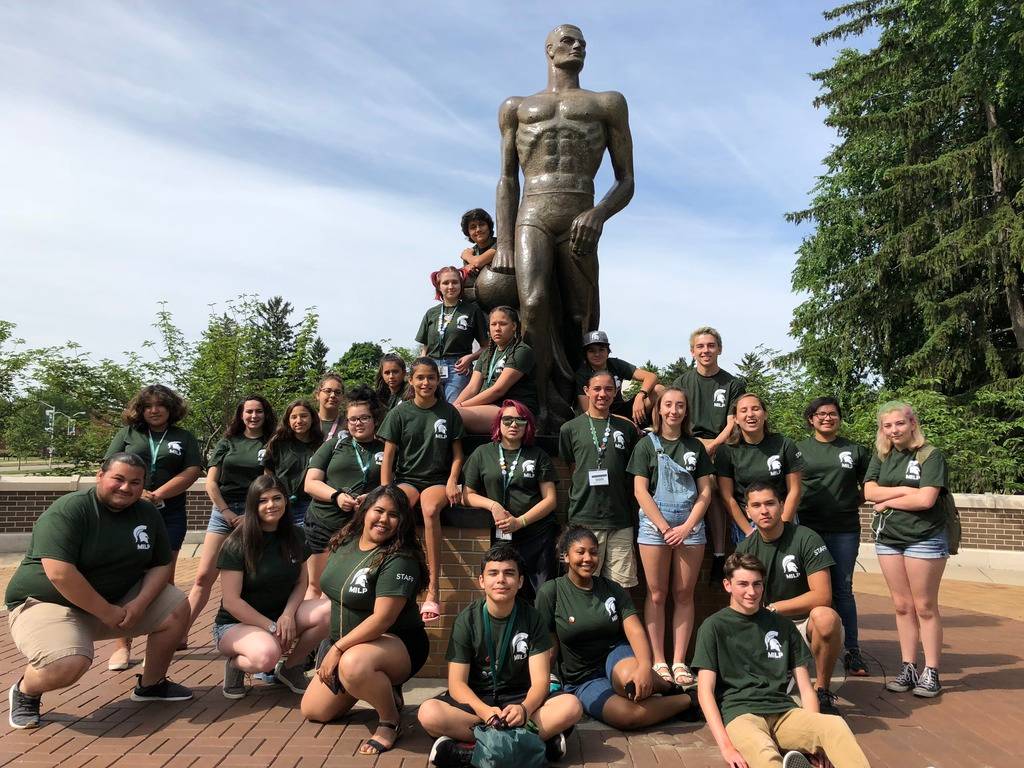 MILP participants live on campus in university dorm rooms and eat meals in the dining hall to get a feel for what college life is like. Like many college students on campus, you will do lots of walking every day.
MILP strives to encourage healthy relationships between students and role models within the community.
How much does it cost?
Students participate in MILP free of charge. The program is supported by CANR, the Office of the Associate Provost for Undergraduate Education and a number of other public and private agencies and corporations. Students are responsible for providing their own transportation to and from the MSU campus.

When does the program begin?
The program is normally held in mid to late July. (NOTE: The 2021 program was canceled.)

NOTE: Late applications will be considered on a space available basis or be placed on the waiting list.
How do I apply for MILP?
NOTE: Applications are currently closed.
To apply, participants would submit the following completed items by email or mail:
Completed MILP student application
Essay answers
An official transcript (including classes in progress)
NOTE: If you plan to download the application, make sure your computer has Adobe Reader.
You can also request a print copy of the application by email or phone.
If requesting an application by email please, place in the subject heading of your email "Requesting MILP Application" and include your name, email address and mailing address in the body of the email to chaus@msu.edu.
If requesting an application by phone, please call 517-355-0234 and inform the CANR representative that you would like to request a MILP application.
You will receive a confirmation email that your application has been received. If you do not receive a confirmation within a week of submission, there was an issue with your application submission and you should contact Stephanie Chau.
If mailing materials, please to:
Stephanie Chau
446 West Circle Drive, Room 121
Michigan State University
East Lansing, MI 48824
Statement for Disability Inclusion
Michigan State University is committed to providing equal opportunity for participation in all programs, service and activities. Accommodations for persons with disabilities may be requested by submitting requests with your application please. More information is available through the MSU Resource Center for Persons with Disabilities.
---
MILP Coordinator
College of Agriculture & Natural Resources
Assistant Director for Undergraduate Diversity
chaus@msu.edu
517-355-0234