BHEARD Scholars Update
BHEARD Scholars Update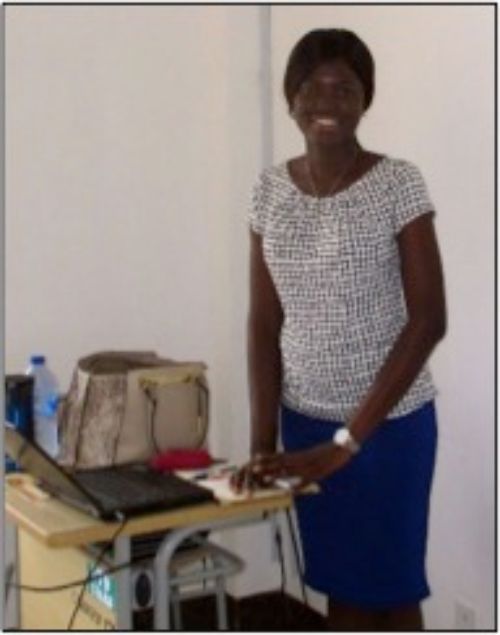 It was a busy summer for third-year Ph.D. candidate Mary Adjepong, who returned to her native Ghana to lead a workshop in August, "Food Security Mini-Practicum," at the 2016 Convention for Biomedical Research Ghana (CoBReG). Her audience consisted of nutrition officers, lecturers and students.
Mary, who is studying human nutrition as part of the Borlaug Higher Education for Agricultural Research and Development (BHEARD) program, focused her workshop on what it means for an individual to be food- secure.
In addition to identifying various groups of Ghanaians who are food-insecure, Mary discussed the root causes of food insecurity, proposed interventions and examined the role of biomedical scientists in food security issues.
After much discussion – including a question-and-answer session – workshop participants identified specific communities in Ghana that are particularly food-insecure and formulated plans to assist the affected individuals. The workshop ended with a brief planning session for a larger event next year.
Three BHEARD scholars – Nana Pepra, Getrude Mphwanthe and Marina Tandoh – participated in the 2016 Borlaug Summer Institute on Global Food Security at Purdue University, an annual two-week-long learning program for graduate students attending U.S. institutions who are interested in developing a holistic understanding of the conceptual challenges around global food security.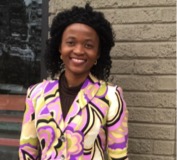 This introduction to global food security provides students with a working knowledge of these issues, with a focus on cross-disciplinary problem solving of real-world development challenges.
Nana is a third-year Ph.D. candidate studying food science at MSU; Getrude is a second-year Ph.D. candidate studying human nutrition. Marina, who is studying at the University of Georgia, is also a second-year human nutrition Ph.D. candidate in the BHEARD program.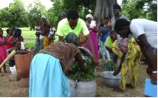 Clement Kubuga is a third-year Ph.D. candidate in Dr. Song's lab. He is a native of Ghana, and his goal is to improve trace mineral status in the Ghanaian population. Trace mineral deficiencies in Ghana, especially iron deficiency, are alarming. Clement spent the summer trying to unravel how to improve mother-child iron status by making foods rich in trace minerals available and accessible to them in the northern part of Ghana, where the burden of these nutrient deficiencies is greatest. He collected baseline data, introduced a container garden project for cultivating vegetables at the household level during the dry season, and conducted a feeding trial to examine the efficacy of indigenous foods to improve iron status in mother-child dyads. The photos below reflect a range of his activities in Ghana this summer.