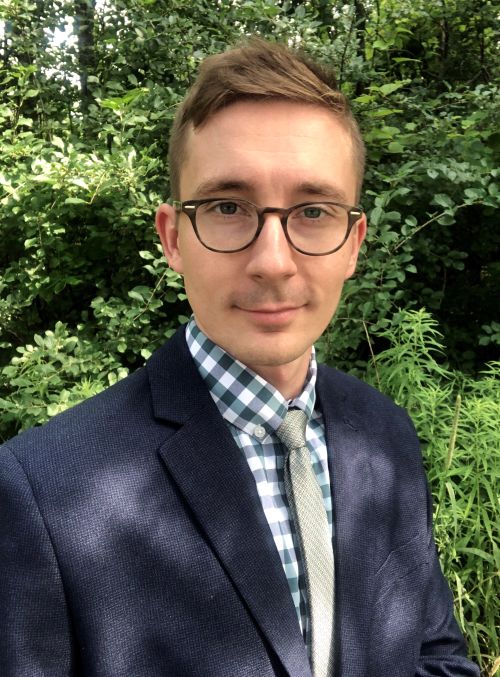 Jeff Keson was named assistant director of recruitment and retention in the Michigan State University (MSU) College of Agriculture and Natural Resources (CANR), effective August 5. Keson will work closely with the MSU Admissions, the CANR Office of Academic and Student Affairs, all CANR academic units, and internal and external campus partners.
"The College of Agriculture and Natural Resources has a wealth of opportunities and experiences available to students," Keson said. "Coupled with the resources and networks available through the university, I'm looking forward to helping students make the most out of their time at MSU."
As part of the assistant director role, Keson will lead the development and management of student recruitment and retention strategies and tactics, maintain and analyze data, and foster partnerships to promote and retain a diverse student body within CANR.
"Recruitment is all about bringing in a diverse group of students with a range of life experiences who can draw from those backgrounds, enriching the classroom and the community," Keson said. "This role has the opportunity to bring new voices and new communities to the table, expanding the impact the college and the university has on a local, regional, national and international scale."
This new role within CANR also entails partnering with college departments on recruitment efforts for consistent messaging and development of responsibilities between department, the college and MSU Admissions, as well as support of undergraduate student success and programming.
"On the retention side, it becomes about helping individuals see past the current moment and refocusing on their short-term and long-term goals," Keson said. "It's about building people-to-people relationships that help students connect to campus and persist."
Keson has experience as a success coach and academic advisor at Central Michigan University supporting nine departments, 22 programs and more than 2,200 students in the College of Liberal Arts and Social Sciences. Prior to that, he served in student success and retention roles at Grand Valley State University and was a graduate intern in the Office of Student Activities, Inclusion and Leadership at Morehead State University.
"We're excited to have Jeff as a part of the College of Agricultural and Natural Resources community," said Kelly Millenbah, Ph.D., senior associate dean for CANR and director of academic and student affairs. "His experience working closely with students, as well as stakeholders in higher education, with enable him to creatively combine the recruitment and retention parts of this new position within our college."