FSHN faculty news
An update on some of our faculty members ...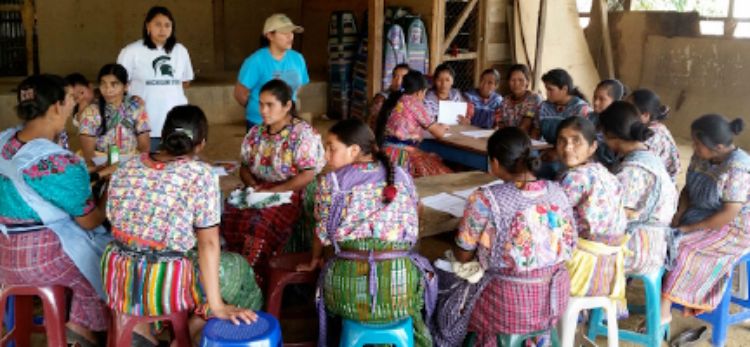 Sharon Hoerr retires…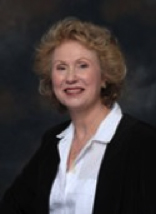 After 30 years at MSU, Sharon L. Hoerr, R.D., Ph.D., FACN, has retired. She holds degrees from the University of Illinois in nutritional sciences, dietetics and public health. Her research focused on reducing dietary risks for chronic disease by increasing intakes of fruits and vegetables, low-fat dairy products and whole-grain foods. Her professional experience before joining MSU included teaching high school English and home economics in Puerto Rico, completing a public health internship, working as a state Extension specialist in nutrition and food safety, and conducting weight intervention research with obese adolescents in community and school venues. While at MSU, she taught thousands of students from every continent in nutrition courses, mentored the research of nearly 50 graduate students and authored more than 80 research papers.
Her retirement provides time to pursue international nutrition in the USAID MASFRIJOL Project with rural Mayan families in the Guatemalan highlands. This 4 –year project is an effort to marry nutrition and health education to bean agronomy for the purpose of reducing growth stunting in Mayan children. Her new tasks are two-fold—develop appealing activities to teach families the importance of eating and not just selling the beans they grow, and learn Spanish.
Sharon is excited about the birth of her first biological grandchild, and she is looking forward to spending more time with family and friends. All of us wish Sharon well in her retirement. A search is under way to fill her faculty position.
…but continues her life's work
After Sharon Hoerr retired, she joined the MASFRIJOL project. MASFRIJOL is a four-year USAID-funded effort to marry food and nutrition education to bean agronomy to reduce growth stunting in Mayan children living in the highlands of western Guatemala. Although black beans were domesticated in Central America and provide a high quality protein when consumed with corn, the Mayans no longer eat them daily in combination with corn for a high quality protein source. Three improved MASFRIJOL bean varieties are producing up to five times the normal yields when planted at the correct altitudes. Field agronomists are trained in maternal and child nutrition, and the rural health educators in bean agronomy.
"We have an accomplished team on the ground in the highlands that travel to remote mountain villages in four-wheel-drive vans to deliver seed, storage bags and education about the health benefits effects of eating the beans they grow," Sharon says. She adds that she feels privileged to be part of this effort and is improving her proficiency in Spanish by studying in Antigua, Guatemala, during the winter.
Felicia Wu Publishes in Nature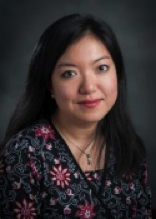 A perspective by John A. Hannah Distinguished Professor Felicia Wu was recently featured in the journal Nature. "Perspective: Time to face the fungal threat" outlined some of Wu's most recent work on aflatoxins, deadly carcinogenic toxins that are produced by certain molds that can grow on corn, pistachios and peanuts. Aflatoxin is responsible for up to 28 percent of liver cancer cases worldwide, with the majority of cases occurring in sub-Saharan Africa, Southeast Asia and China. In addition to liver cancer, aflatoxin has been associated with acute poisoning, immune system dysfunction and stunted growth in children. The article summarizes several years of work by Wu and her team to identify cost-effective and feasible aflatoxin prevention methods in developing countries.
Wu says that she believes that aflatoxin-induced liver cancer can be prevented, but it will take a coordinated effort of immunization, agricultural practices and dietary diversity. Widespread vaccination against HBV would rob the toxin of its partner in carcinogenicity. The farmers growing these crops also are part of the solution – stressed plants are more vulnerable to mold, so a healthy crop is the best prevention against contamination. Storage is also important. The fungi that produce aflatoxin thrive in damp conditions and can be easily transported by insects and rodents that are common in storage conditions worldwide.
"Simply introducing a more diverse diet can reduce the risk of aflatoxin-induced liver cancer in populations that traditionally have relied on maize and peanuts, but it also serves another purpose – essential compounds in leafy greens and cruciferous vegetables can actually help negate dietary toxins," Wu notes.
Looking forward, Wu has two main thrusts for the next steps of her research in aflatoxin. The first is to determine the role of aflatoxin in child stunting through two child cohorts in Tanzania and Nepal, funded by the Bill and Melinda Gates Foundation. The study will control for nutritional factors, diarrheal disease and maternal factors. The second thrust is to determine whether aflatoxin and malaria severity are correlated in children in Uganda and Malawi. The possible mechanism is immunology-related. This work is sponsored by the MSU Center for Health Impacts of Agriculture (CHIA), an initiative that ties the study of global food supply, agriculture and nutrition to the study of human health. Wu is co-director of the center, which was started this past year. Her research is also funded by the National Institutes of Health, USAID and the USDA.
John Linz studies Natural Products to Combat Mycotoxins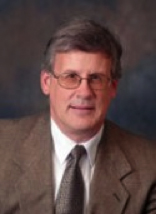 John Linz's laboratory has studied toxins produced by filamentous fungi (mycotoxins) for the past 29 years. Aflatoxins are among the most potent naturally occurring carcinogens known, and up to 4.5 billion people are likely exposed to aflatoxin each year, resulting in up to 270,000 new cases of hepatocellular carcinoma (liver cancer) worldwide and up to $500 million in total costs in the United States alone associated with aflatoxin in food and feed. The Linz laboratory demonstrated that volatile compounds in lichens, black walnut bark and willow bark can block growth and/or mycotoxin synthesis. This finding has practical implications because equipment is available to distribute volatiles into orchards to control tree nut abscission (almonds, pistachios, for example). A current emphasis of the Linz laboratory is to determine optimum timing and dose levels for treatment of crops so that one can selectively block mycotoxin synthesis without decreasing crop yield or quality.