FSHN Faculty News Fall 2016
FSHN Faculty & Staff News
Faculty and staff news
Congratulations to the following retiring faculty members:
John Partridge
John Partridge received his B.S. and M.S. in dairy technology from the University of Vermont and his Ph.D. from MSU. In 1983, he joined the faculty of the Department of Food Science and Human Nutrition.
Dr. Partridge taught courses in dairy foods processing, food plant management, unit operations, and fruit and vegetable processing. His teaching acumen earned him the American Dairy Science Association Kraft General Foods Teaching Award in 1998. He took on the advising of food science undergraduates in 2006 with 60 students and retired with over 160 students in the program. In 1995, he was appointed as dairy food extension specialist, formalizing a role he had been filling unofficially. Dr. Partridge worked with state, regional and national industry and regulatory leaders to provide training through the Michigan Dairy Education Partnership, and the MSU Hazard Analysis Critical Control Point Team. He received the MSU Extension Specialists Association Outstanding Extension Specialist Award in 2000; the Michigan Dairy Industry Conference Service Award in 2000; the Honorary American FFA Degree in 2008; the Michigan Association of Extension Agents Outstanding Specialist Award in 2009; and the Allied Ice Cream and Dairy Association Lifetime Achievement Award in 2011. He served as adviser to the MSU Dairy Foods Complex for 36 years, coached the MSU Dairy Products Evaluation Team for 35 years, and was superintendent of the Michigan FFA Milk Quality Contest for 32 years.
In retirement, John plans to mix a part-time working relationship with MSU and the dairy foods industry and activities with his wife, Louise, combining travel and volunteer work.
Janice B. Harte
Janice Bach Harte received her B.S. in food science from the University of Illinois in 1972 and an M.S. degree in food science from MSU in 1974. She worked as a research associate in the Department of Pharmacology and the American Red Cross while her husband completed his Ph.D., then began working part-time on her Ph.D. in FSHN when her first daughter was 2 months old.
While a graduate student, she began teaching as an instructor in 1982 and has taught over 14 courses in FSHN. After two postdoctoral positions, Dr. Harte did consultant work and returned to teach at MSU in 1996. In 2001, she accepted a position as an assistant professor. Since then, she worked with hundreds of Michigan entrepreneurs and companies through the MSU Product Center as their food expert. She received many research grants with an emphasis on Michigan commodities and value added, most with a sensory component, and has several patents and over 50 research publications. As an adviser to MSU Food Product Development teams, she supervised over 200 food science students, creating an atmosphere where students could be creative, gain work experience and excel. Under her guidance, teams have been national finalists (two) or placed first (three) or second (five). In 2008, she received the Howard and Lili Ann Camden Endowed Creativity/Teacher/Scholar Award in the CANR.
In retirement, Janice plans to remain engaged with students and the Great Lakes Institute of Food Technologists, travel, and spend more time in Richmond, Virginia, with family, including three grandkids.
Patricia L. Thurston
Patricia Thurston received her B.S. from Michigan State University in 1980 and M.S. in family life education at Western Michigan University in 2004. She worked as a clinical and administrative dietitian at Lansing-area hospitals including E. W. Sparrow, McPherson Healthcare in Howell, Ingham Regional Healthcare and Hayes Green Beach Memorial Hospital in Charlotte.
After 20 years in healthcare, Thurston came to Michigan State University Extension, working in Eaton County and the southwest region of the state. As a registered dietitian nutritionist, she was an educator in Eaton County, the southwest regional coordinator for the Supplemental Nutrition Assistance Program and a trainer for nutrition programs within the state. She came to the Department of Food Science and Human Nutrition in 2006, teaching two courses. The Introduction to Human Nutrition course reached undergraduates across the university. Her favorite courses were Medical Nutrition Therapy I and II, capstone courses for the dietetics major. She was selected to be a part of the Walter and Pauline Adams Academy for Instructional Excellence and Innovation in 2013.
Pat's retirement home is near Mt. Pleasant, Michigan. She plans to develop her artistic side with pottery and watercolor. Travel, reading and long walks in the sunshine are also on her retirement list.
Welcome to our newest faculty members:
New Faculty Members:
Amy Saxe-Custack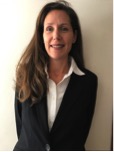 Amy Saxe-Custack is a registered dietitian and an assistant professor in the Department of Food Science and Human Nutrition. She received a B.S. in nutritional sciences from Michigan State University and an M.P.H. in human nutrition at the University of Michigan School of Public Health. She recently completed a Ph.D. in human nutrition at MSU after an impressive career with the USDA, Dole Food Company and Michigan State University Extension. Her dissertation research focused on the management of childhood obesity among low-income children living in Flint and Saginaw, Michigan. Dr. Saxe-Custack has a joint appointment with the Department of Food Science and Human Nutrition and MSU Extension. She also serves as a nutrition scholar for the Pediatric Public Health Initiative, a joint effort between Michigan State University and Hurley Children's Hospital, to address the impact of Flint's populationwide lead exposure on children.
Tyler B. Becker
Tyler B. Becker, Ph.D., C.S.C.S., is a new fixed-term faculty member with 75 percent teaching and 25 percent MSU Extension duties. He is currently teaching the public health track courses in the new nutritional sciences curriculum. Tyler is also assisting with development and logistics for the new experiential learning component of that major. In MSU Extension, he has been assisting with a number of programs. He received his doctorate in human nutrition and certificate in epidemiology here at Michigan State, and he has a master's degree in exercise science from Central Michigan University and a bachelor's degree in exercise and health science from Alma College. One of his immediate future plans includes solidifying the experiential learning program.
Robin Tucker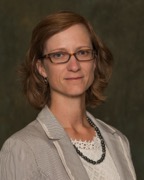 Robin Tucker is an assistant professor and will be teaching Medical Nutrition Therapy I for the dietetics program. As a registered dietitian, she worked in both clinical and public health positions before completing her Ph.D. at Purdue University in 2014. Dr. Tucker studies ingestive behavior and focuses on how differences in taste sensitivity and preference shape food choices. Her previous work focused on whether fat should be added to the list of primary tastes; recent research has focused on how lack of sleep changes taste sensitivity and preferences.
Jeff Swada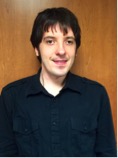 Jeff Swada obtained his Ph.D. in food science from the University of Illinois, where he developed a variety of interests, including bioactive compounds and their potential link to cancer prevention, encapsulation of phytochemicals, sensory evaluation of foods through aroma characterization, ultrasonic application to dark chocolate manufacturing and hydroponically grown leafy greens, the role of fiber and digestive enzymes in human digestion, and the effects of novel processing on the overall quality of papaya and strawberry nectars and their respective blends. Jeff will serve as the academic adviser for the food science major and teach two courses: FSC 325, Food Processing: Unit Operations, and FSC 430, Food Processing: Fruits and Vegetables. Being legally blind, Dr. Swada had to overcome many challenges to become successful as a student and in his professional career. In the coming years, Jeff plans to keep improving his courses and not only teach and advise students but to provide them with the necessary skills and resources to learn and to ignite their passion for learning as they continue to grow and pursue their chosen careers.
Sungeun Cho

Sungeun Cho joined FSHN in fall 2015 after working in the Sensory Service Center at the University of Arkansas as a postdoctoral associate. She received her Ph.D. in horticulture and an M.S. in food science and technology from the University of Georgia, and her B.S. in food science and technology from Chungbuk National University in South Korea. Sungeun's research interest is in flavor chemistry, sensory science and product development. She teaches Consumer Research and Sensory Evaluation (FSC 410) and Food Product Development (FSC 470, a senior capstone course). A part of her appointment is with the MSU Product Center for Agriculture and Natural Resources, where she is in charge of nutritional labeling, product testing and food product improvement to help Michigan entrepreneurs and small businesses. Her future plans include conducting more research to understand sensory perception and eating behavior associated environmental and psychological factors.
Grant received
Lorraine Weatherspoon, professor of human nutrition and director of the Didactic Program in Dietetics, together with a team of CANR faculty members under the direction of Dr. Eunice Foster, received NSF Science, Technology, Engineering and Mathematics (S-STEM) funding for their proposal, "Careers in Food, Energy and the Environment -- an Interdisciplinary Approach." This award of nearly $1million starts Jan. 1, 2017, and ends Dec. 31, 2021.