Michigan State University and USGS team up in state-federal partnership for fishery and wildlife science
Michigan to host the 42nd USGS Cooperative Research Unit
EAST LANSING, Mich. — Michigan State University will host a new collaborative U.S. Geological Survey research unit focused on the overall advancement, conservation and protection of natural resources in Michigan and beyond.
The Michigan Cooperative Fish and Wildlife Research Unit is a partnership with the U.S. Geological Survey, Department of Interior, U.S. Fish and Wildlife Service, Michigan State University, Michigan Department of Natural Resources, and the Wildlife Management Institute.
The Michigan unit will be the 42nd of its kind, as part of the 87-year-old USGS Cooperative Research Unit, or CRU, program. The program was founded to enhance graduate education in fisheries and wildlife sciences and to facilitate research and technical assistance between natural resource agencies and universities. Since 1935, the program has grown from the original nine wildlife-only units and today — with the addition of MSU — to 42 units on university campuses in 40 states.
"We are delighted to welcome the new Michigan Cooperative Fish and Wildlife Research Unit to the CRU family," said USGS Cooperative Research Unit Chief Jonathan Mawdsley. "We look forward to working with all of our cooperators to deliver world-class scientific research, graduate student training, and technical assistance to our partners in Michigan."
In addition to critical research, the effort is focused on education, training and outreach relating to fish and wildlife resources vital not only to Michigan, but the Midwest and regional economies as well. Like all CRUs, the Michigan CRU will consist of 2-5 federal scientists along with administrative specialists. Federal scientists will serve as faculty at MSU, teaching graduate level courses, offering workshops for students and cooperators, and conducting research on natural resource topics.
"For more than 30 years, the DNR has wanted to establish a USGS Cooperative Fish and Wildlife Research Unit at Michigan State University," said Michigan DNR Director Dan Eichinger. "I'm excited that this goal has been achieved and look forward to scientists in the unit working with MSU faculty and DNR experts to help better inform our science-based management of Michigan's natural resources."
Topics will include climate, invasive species and wildlife diseases among others. It's a collaboration that MSU leaders are extremely pleased about and enthused to have at the University.
"The addition of a USGS Cooperative Research Unit to the Department of Fisheries and Wildlife at MSU enhances our already strong network of partners and scientists conducting research, teaching and engagement that directly impacts conservation of natural resources," said Gary Roloff, chairperson of the MSU Department of Fisheries and Wildlife.
"Formalizing this federal partnership allows us to expand our research enterprise, offer new courses, and engage broader audiences in what we do."
MSU AgBioResearch Associate Director Dana Infante shares excitement for the new collaboration. With an extensive background in aquatic ecosystems conservation and management, Infante oversees the natural resource portfolio for AgBioResearch.
"This new CRU will enhance our long-standing partnership with the Michigan Department of Natural Resources and allow for even stronger collaborations with our valued federal agencies," she said. "It positions us – together – to better address challenges associated with changing climate, control of invasive species, and wildlife disease management."
MSU Vice President of Research and Innovation Doug Gage said the University is proud to be involved with critical implications for Michigan and beyond.
"This cooperative unit will play a key role in essential research needed to confront multiple and interrelated impacts of climate change, invasive species, and emerging fish and wildlife diseases, not only in Michigan but across the Great Lakes region," he said. "We have an urgent need for science-based management to assure that our lands and water and the fish and wildlife they support are resilient to a changing climate."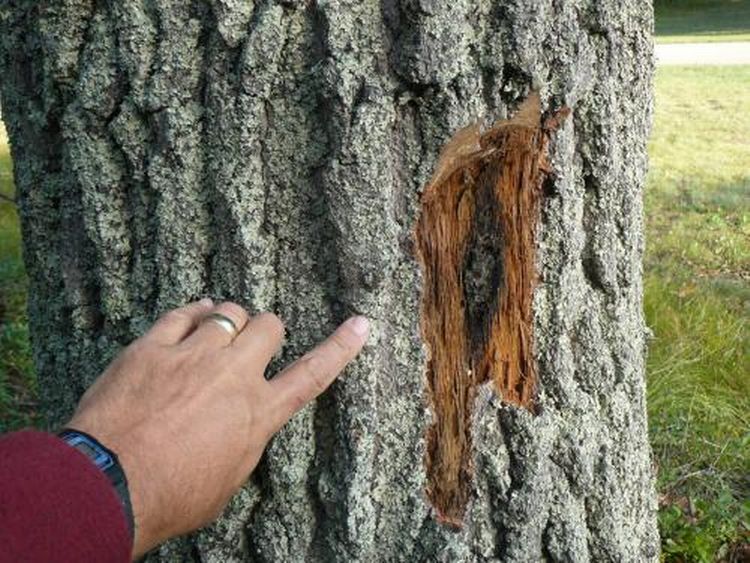 College of Agriculture and Natural Resources Dean Kelly Millenbah, originally trained as a wildlife biologist and developed into a natural resource education scholar, anticipates even greater academic, research and outreach advancements.
"Bringing a Cooperative Fish and Wildlife Research Unit to Michigan and particularly MSU is a powerful investment in the future of resource management here in our home state. While leadership across MSU, MDNR, USGS, FWS and the Wildlife Management Institute worked together to make this happen, we also want to acknowledge the important efforts of Representative Slotkin, Representative Lawrence, and the Michigan delegation who helped get this to the finish line," she said. "Our College is proud to host this unit here within the MSU Department of Fisheries and Wildlife, where exceptional faculty and scientists have long trained generations of conservation and natural resource leaders."
USGS provides science for a changing world. Learn more at www.usgs.gov or follow us on Twitter @USGS, Instagram @USGS, or Facebook @USGeologicalSurvey.