Michigan agriculture mourns loss of Dr. Harlan Ritchie
Dr. Harlan Ritchie, distinguished professor in the Department of Animal Science at Michigan State University, passed away April 27, 2016. He was an educator, judge, mentor, colleague, and close friend of many in the beef industry.
April 29, 2016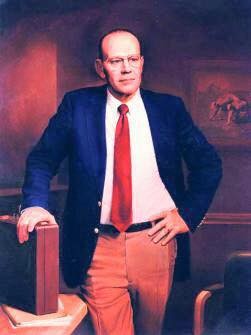 "Words cannot fully capture the impact he made on the beef industry worldwide, and specifically the impact his teaching and research had on all phases of beef production management," said close friend, Ken Geuns.
"The combination of his intellect, vision, practical experience, yet also his kindness, humility, inclusion of everyone, and love of helping others is what set Dr. Ritchie above all others," said former student Rachel Cutrer.
Michigan Farm News also wrote about the legacy Dr. Ritchie leaves behind: https://www.michfb.com/MI/Farm_News/Agriculture_loses_livestock/#sthash.8hggAMIU.dpuf.
Visitation is Friday, May 6, 2016 from 1-2 p.m. at University Lutheran Church, 1020 South Harrison Road,East Lansing, Michigan
The Memorial Service will directly follow beginning at 2 p.m., also at University Lutheran Church.