Patricia Sorrano named Beal Outstanding Faculty Award winner
Each year, William J. Beal Outstanding Faculty Award winners are honored for a comprehensive and sustained record of scholarly excellence in research and/or creative activities, instruction and outreach.
February 5, 2016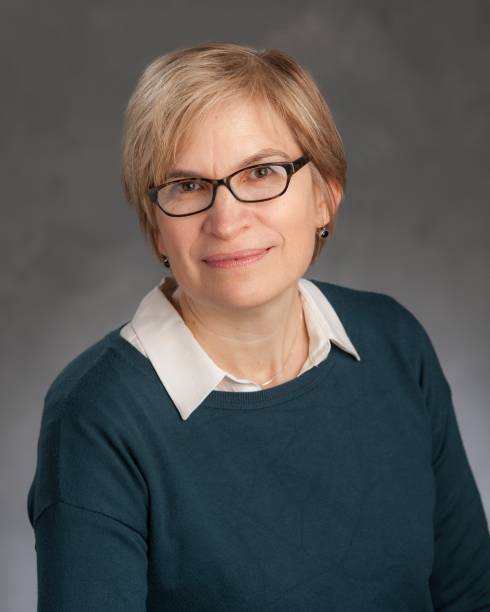 Patricia Soranno is an internationally recognized leader in the fields of landscape limnology and macrosystems ecology, two recent sub fields in ecology that her work is helping to define. Macrosystems ecology? is the study of diverse ecological phenomena at the scale of small regions and their interactions with phenomena at other scales. To be more specific and to explain the nature of Soranno's research work in these emerging fields, consider that problems with far-reaching impact, such as global climate change, need solutions and methods of study that are equally far-reaching. However, because most scientists' knowledge of the inner workings of nature come from studying individual systems such as a lake or a field, it is hard to apply this fine-scaled knowledge to understand how the many diverse systems within a region or a continent will respond to global change. Soranno's research and leadership in the emerging field of macrosystems ecology is filling this gap.
Soranno studies the causes and consequences of excess nutrients in freshwater systems at broad scales. She has published key articles that describe the conceptual basis and methods for, as well as the challenges inherent in, studying ecological systems at these less-studied scales. For example, one of her publications describes how the practice of sharing data needs to become the norm to not only move science forward but as an ethical imperative. Soranno's research is typically collaborative and interdisciplinary, which is needed to tackle such complex environmental challenges. In recognition of her scholarly contributions, she recently was selected to serve as the founding editor-in-chief of her professional society's new high profile journal, Limnology and Oceanography Letters, and to lead her peers through the many changes in both science and scientific publishing that are occurring today—and are necessary to conduct ecological research relevant to today's challenges.
Soranno takes a similar approach to her teaching and departmental service. She? uses the best available pedagogy in her classrooms, tailors it to course-learning goals, and, when there is a gap in available approaches, develops new ones. Additionally, she provides extensive leadership within her department to improve transparency in procedures and operations, particularly for reappointment, promotion and tenure.