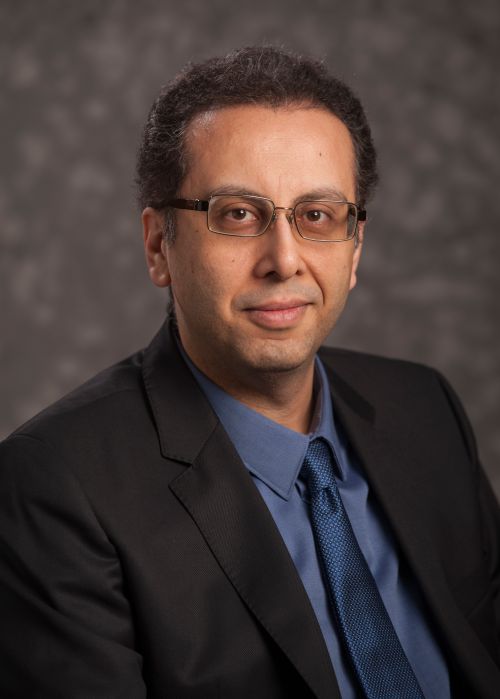 East Lansing, Mich. - Michigan State University recently named four new MSU Foundation Professors, a designation given to outstanding faculty who demonstrate excellence in research and teaching while enhancing the prominence of the institution.
In the College of Agriculture and Natural Resources, Pouyan Nejadhashemi earned the designation.
"From human health to water resources, these scholars have each made important advances related to the world's most challenging problems," stated Stephen Hsu, Senior Vice President for Research and Innovation.
The MSU Foundation Professorship was established in 2014 through the generosity of the Michigan State University Foundation. In addition to the permanent title, honorees are typically provided with five years of supplemental scholarly funding.
"It's a great pleasure to recognize exceptional faculty members who contribute to the success of MSU," said David Washburn, Executive Director of the Michigan State University Foundation. "Their research, teaching and scholarship drives intellectual power at this university."
Pouyan Nejadhashemi is a professor in the Department of Biosystems and Agricultural Engineering and the Department of Plant, Soil and Microbial Sciences. A leading expert in water resources modeling, Nejadhashemi examines water and its distribution, movement and quality in a variety of environments.
Nejadhashemi has been the principal or a co-principal investigator on grants totaling more than $30 million. His research team has been consulted by many national and international governmental agencies to help make informed decisions on such subjects as water resource management, sustainable crop production and climate change mitigation strategies.
The author of roughly 100 peer-reviewed publications, Nejadhashemi has served on the board of several leading journals and led more than 150 oral and poster presentations at national and international conferences.
In 2018, Nejadhashemi was elected to the board of the International Environmental Modelling & Software Society, the largest society of its kind in the world.
New MSU Foundation Professors and other distinguished awardees will be recognized during a special investiture event on Sept. 26, 2019.
To view the full roster of MSU Foundation Professors or learn more about the nomination process, visit the website of the Office for Research and Innovation.