Students share experiences and passions through residential program
When Alexis Hinson came from western New York to Michigan State University, she was immediately drawn to the Residential Initiative on the Study of the Environment Program.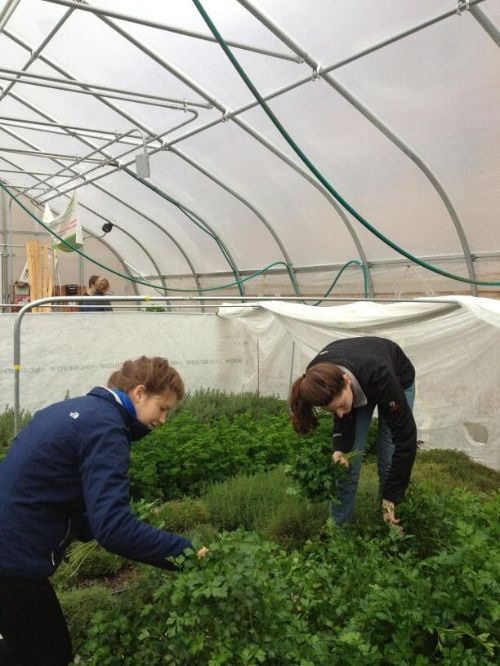 When Alexis Hinson came from western New York to Michigan State University, she was immediately drawn to the Residential Initiative on the Study of the Environment Program.
"All freshman students live together in Bailey Hall, which is Leadership in Energy and Environmental Design-designed (LEED), and I knew immediately that I would have something in common with everyone I met -- we all care about the environment," she said.
For Hinson, being able to live her passion for the environment has been important, but it's also opened her mind.
"Everyone comes from different backgrounds and has different opinions. While I may not always agree with what they say, we're all working toward the same goal, so it's important for me to listen to what others have to say.
For Laurie Thorp, director of RISE, seeing students like Hinson learn is inspiring.
"My favorite part of the program is working with students from multiple colleges and majors who are passionate about bringing positive change to the world's pressing environmental and sustainability problems," Thorp said. "I am also an experiential learning geek and the other really great part of my job is that I 'get my hands dirty' with my students."
This can take many forms, such as growing vegetables and herbs in the Bailey GREENhouse, harvesting tomatoes off our green roof or farrowing piglets at the Student Organic Farm, Thorp said.
"The best part for me is working on the Student Organic Farm (SOF) Pastured Pig Project each year," Hinson said. "I have the opportunity to farrow and raise piglets out in an organic setting on a beautiful 10-acre farm just south of campus. In the fall, I take new RISE students and teach them about organic animal agriculture."
Kevin Adams agreed.
"Without a doubt the best part for me is the support I have from my peers and, in turn, the support I've been able to give younger students. With such an involved and motivated network of people, I'm really pushed to do my best and recognized for my talents and abilities, and opportunities to share what I know are plentiful," he said.
Right now, 105 students are in the first year of the program, Thorp said. It's the largest first-year cohort ever. In total, 285 students are in RISE or environmental studies specializations.
"Our cohort has a strong sense of community," Thorp said. "You can see study circles in the evening in our common area and students working in teams to write grants for their
campus sustainability projects, and many volunteer in the hoophouse or cook together in the kitchen."
RISE students are growing culinary herbs and vegetables for both the Kellogg Center State Room and Brody Square dining hall.
"I recommend RISE to incoming fre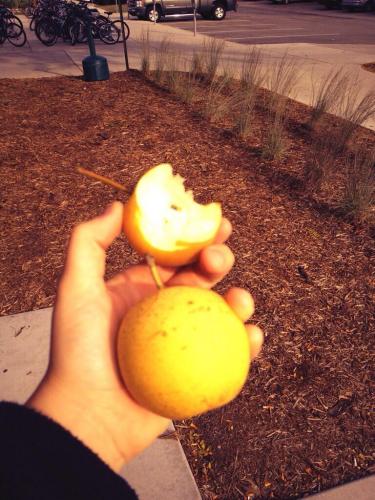 shmen because it makes the big university
small," Thorpe said. "Students who share a common set of values around environmental stewardship and sustainability can live together in a community."
Thorp also recommends the program because first-year students can easily interact with faculty members in Bailey Hall. The program moved to Bailey Hall last July. Because it is a LEED-designed building, it allows students to live in a physical space that is a model for reducing the environmental footprint of buildings on campus.
A new peer mentoring program is in place for all freshmen to ensure that students have the support they need in transitioning from high school to college.
"RISE is unique in the diversity within the community," said Heather Shea Gasser, assistant director of RISE.
Gasser joined the team in August and is taking the lead on learning outcomes assessment, the peer mentoring program, teaching a section of the freshman seminar and
improving the group's Web presence.
Students come to RISE from a variety of backgrounds, Gasser said. Because of this, the form that their engagement in environmental sustainability may take can vary greatly.
For students such as Hinson and Adams, learning in the classroom and putting that knowledge to practical use is key.
"Being in RISE has taught me that the people I surround myself with are the reasons life is important," Adams said. "As intellectually stimulating and enjoyable as my work as a researcher can be, I do this because I want to make the world a better place to share."
Learn more about RISE by following on Twitter (@msuRISE), or visit the RISE Facebook page at https://www.facebook.com/MichiganStateU.RISE or website, http://rise.cns.msu.edu.
The RISE program is administered jointly by the CANR and the College of Natural Science.