Visiting Vietnam: Hanoi Agriculture University
Jill G., Michigan State University, Animal Science, '14
March 4, 2013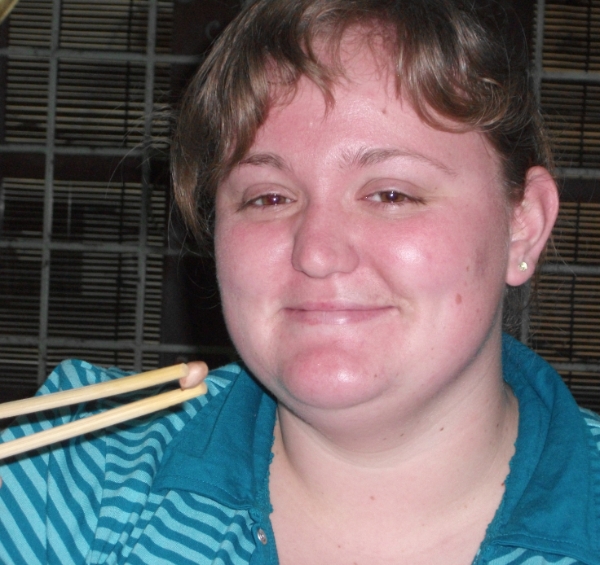 Today we visited with Hanoi Agriculture University. I had to present to them about the different clubs within Animal Science. Let's just say that it's not an easy task to explain a rodeo to Asians. They couldn't grasp the concept, and that made me think that something I consider to be the fun and fairly easy to grasp was not that easy at all.
Next, we visited the pig, rabbit, goat and fish farms owned by the university. I was particularly interested in the pig farm. The pigs are Pietran/Duroc mixes. Apparently these pigs are the product of a cooperation between Hanoi Agriculture University and Belgium. These pigs were being used for research. Because the Vietnamese want to reduce the number of imports, expecially with protein, they are trying to make a better pig. These pigs are excellent quality pigs. Separately, these two breeds are exceptional. By combining them they hope to make a pig that can withstand their climate and meet their production goals.
When I went into the pig barn I was kinda speechless. The way they were penned and kept together was not what shocked me. What was shocking to me was that all the animals were boars with only a few sows. I have never seen so many boars in one place. Luckily there was a sow within the barn that had a litter of pigs. She had eight amazing piglets! They were some of the best piglets I have ever seen. However the sows were in very poor condition and this had me in shock that the sows, which are a producers livelihood, were being kept with such a low body condition.
This made me pose a question to myself. If I compare the United States system with Vietnamese current system, I see that they are on the right track. But I can see the difficulties that they will face, and I wonder if the United States' research looked like this when we started out?
Jill and her classmates studied in Vietnam March 2 to 10, 2013 as a part of a Michigan State University class on emerging issues and sustainability in international agriculture.