Scholarships
There are many scholarship opportunities for students, including through MSU and the College of Agriculture and Natural Resources (CANR).
To see what other scholarships you might be eligible for broadly, visit MSU's scholarship search website.
---
CANR Scholarships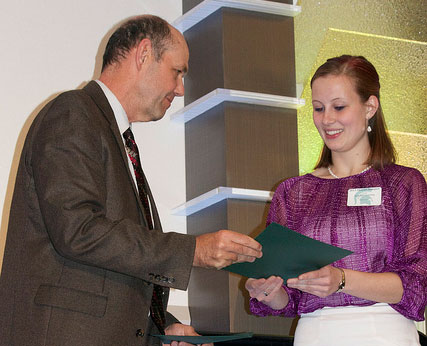 The CANR Office of Academic and Student Affairs oversees and administers several scholarships that students can apply for each spring. (The Feb.-March 2021 CANR Scholarship Application is closed.)
This one application enables students to apply for multiple scholarships at once.
The scholarship application matches students eligibility with the different criteria for various scholarships provided by generous CANR donors and organizations.
NOTE: In many cases, students will also need to submit an essay and reach out to references for letters of recommendation.
The CANR Scholarship Application is open to:
High school students who have been admitted to MSU affiliated with programs in the CANR.
Current MSU undergraduate students affiliated with programs in the CANR.
Current MSU graduate students affiliated with programs in the CANR.
Current MSU IAT students.
If you have questions, email ANR.Scholarships@campusad.msu.edu.
---
Open CANR Scholarships - Apply NOW
The purpose of the Frances N. Kaneene Study Abroad Scholarship is to allow motivated and curious undergraduate students in the Department of Community Sustainability to study abroad.
---
CANR Department Scholarships
CANR units and departments also offer many scholarships for incoming and already established students, in both our two- and four-year programs.
Some CANR scholarships are based on majors. Follow the links for more information.
CANR Scholarships & Funding
CANR Department/Major Scholarships & Funding
---
Competition Scholarships
There are several competitive, invite-only scholarships.