2015 Demmer Scholars announced
When 20 Michigan State University (MSU) students go to Washington, D.C., this summer, it won't just be for vacation.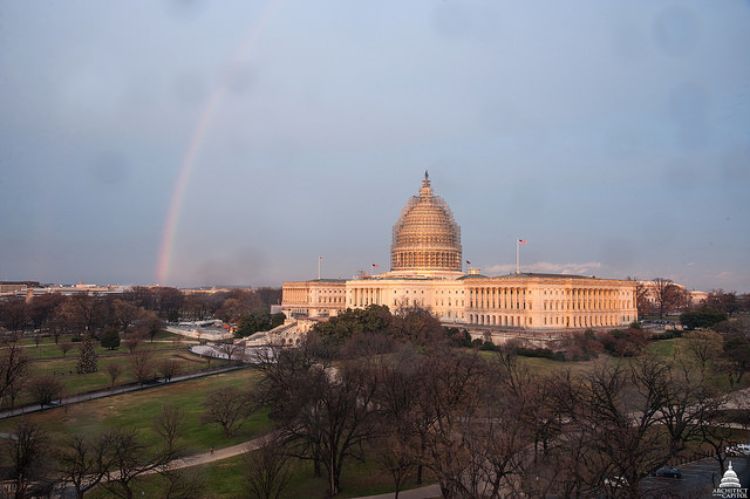 When 20 Michigan State University (MSU) students go to Washington, D.C., this summer, it won't just be for vacation. These students will join eight others from Mississippi State University to participate in the seventh annual William A. Demmer Scholars Program.
Students in the program will have internships for the duration of their stay in Washington, D.C. In past years, students worked with a number of federal agencies and non-governmental organizations, including the Department of Interior, the National Fish and Wildlife Foundation and the U.S. Forest Service.
"My expectation is that by immersing myself in the culture of the city along with getting involved in the forefront of agricultural policy, I will gain insight on the steps taken to create such policy and live in such a bustling city," said Rosalyn Brummette, junior agribusiness management major.
Mark Rey, executive in residence at the MSU Center for Systems Integration and Sustainability and former undersecretary for natural resources and the environment in the Department of Agriculture, has run the program for all of its seven years.
"This program gives the students the opportunity to experience in the work environment some of the principles we discuss in the classroom," Rey said. "For some students, it has proven to be the beginning of a career path. We now have more than 25 former Demmer Scholars living and working in the Washington, D.C., area."
While in the program, students also meet once a week for a class taught by Rey on natural resources policy. Every Saturday, students get firsthand experience in the subjects they learned about that week by going on field trips. Students apply to be a Demmer Scholar and are selected following an application and interview process.
"The trips were a great way to explore the D.C. area and really enhanced my understanding of the subjects I had been learning in the class and during my internship," said Aniela Butler, 2014 Demmer Scholar and communications intern with the College of Agriculture and Natural Resources.
This year's scholars will take field trips to Grey Towers National Historic Site, the Watergate Complex and the U.S. Capitol.
Visit the Demmer Scholars page to learn more about these trips and the program.
The 2015 Demmer Scholars and their majors are:
Michigan State University 2015 Demmer Scholars
Joe Brennan, undergraduate, political theory and constitutional democracy
Rosalyn Brummette, undergraduate, agribusiness management
Andrew Carlson, doctoral, fisheries and wildlife
Lizzie DePentu, undergraduate, comparative cultures and politics
Eamon Devlin, undergraduate, fisheries and wildlife
Austin Dixon, undergraduate, fisheries and wildlife
Stephanie Muise, master's, fisheries and wildlife
Angela Kilgore, undergraduate, public policy
Quincy Kittle, undergraduate, comparative cultures and politics
Ha Ahn Le, undergraduate, mechanical engineering
Dennis Maxwell, undergraduate, environmental studies and sustainability
Allison Montambeau, undergraduate, environmental studies and sustainability
Renee O'Connell, undergraduate, environmental studies and sustainability
Shalisa Ramos, undergraduate, criminal justice
Mitch Roberts, undergraduate, international relations
Stephanie Schmidt, undergraduate, environmental sciences and management
Simon Schuster, undergraduate, social relations and policy
Linsey Stauffer, undergraduate, social relations and policy
Bryn Williams, undergraduate, comparative cultures and politics
Sarah Wisely, undergraduate, international relations
Mississippi State University 2015 Demmer Scholars
Courtney Bradford, master's, public policy and administration
Hannibal Brooks, undergraduate, food science
Malcolm Brooks, undergraduate, food science
Aung Nyien Chan, undergraduate, fisheries and wildlife
Zachary Flowers, undergraduate, environmental economics and management
Taylor Hackemack, undergraduate, fisheries and wildlife
Christian Imani Henry, undergraduate, agricultural engineering technology and business
Whit Kendall, undergraduate, agricultural engineering technology and business