ANS People Winter 2014
ANS People news Winter 2014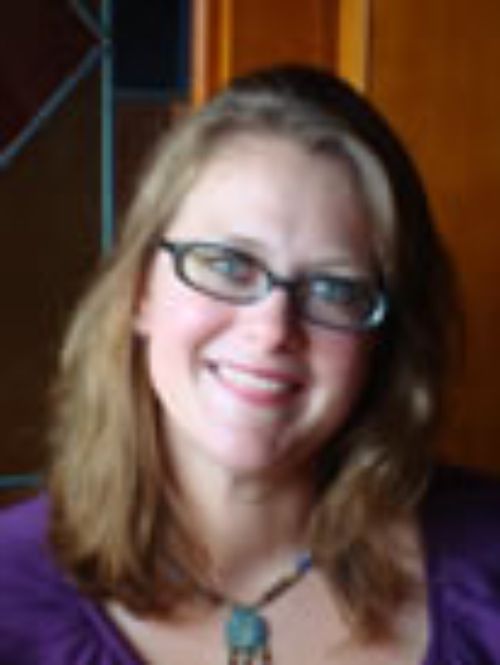 Courtney Daigle, Ph.D., research technician with assistant professor Janice Siegford, received the Young Scholar Award from the Midwest Section of the American Society of Animal Science (MWASAS). She has been invited to present at the MWASAS annual meeting in March.
David Hawkins, a retired professor in the Department of Animal Science, was inducted into the Saddle and Sirloin Portrait Gallery during a banquet attended by agricultural leaders from across America earlier this month.
The Saddle and Sirloin Portrait Gallery is the livestock industry's Hall of Fame. Being inducted into the Portrait Gallery is the highest honor earned in the livestock industry. For more than a century, inductees have been chosen on the basis of their service to agriculture and their subsequent impact on the livestock industry. (read more)
Animal Science systems analyst Tim Yearling was named the CANR Staffer of the Month by the CANR Staff Advisory Committee. He was nominated by Kris Hynes.
He joined CANR last October and has been assisting many departments in maximizing the utilization of EBS and developing financial reports. His patient, kind and supportive approach to teaching anyone how to use the new capabilities is greatly appreciated, and he has helped directors and chairpersons feel that they have the information they need to make critical financial decisions.
Congratulations to Karen L. Waite, Ph.D. She successfully defended her dissertation in August. Waite is a specialist in the Department of Animal Science.
Barbara Sweeney, office assistant III in the Department of Animal Science, received the 2013 Gliozzo Clerical Technical Recognition Award. The award is presented annually to a clerical technical support staff member selected from nominations received by the CT Recognition Award Selection Committee. The award is sponsored by the Thomas and Concettina Gliozzo Endowment Fund to recognize outstanding clerical-technical employees. (Read more)
Janice Siegford, assistant professor, had two articles published. One, titled "Multidisciplinary approaches and assessment techniques to better understand and enhance zoo animal welfare," appeared in the Journal of Applied Animal Welfare Science. The other, "Validating the accuracy of activity and rumination monitor data from dairy cows housed in a pasture-based automatic milking system," was published in the Journal of Dairy Science.
For the complete articles, contact Dr. Siegford at siegford@msu.edu.