Construction Management Alumnus Ron Boji Engaged Audience at SPDC Industry Seminar Series Launch
The MSU School of Planning, Design and Construction (SPDC) launched its Industry Seminar Series on Thursday, Nov. 7, 2013, in East Lansing.
February 19, 2014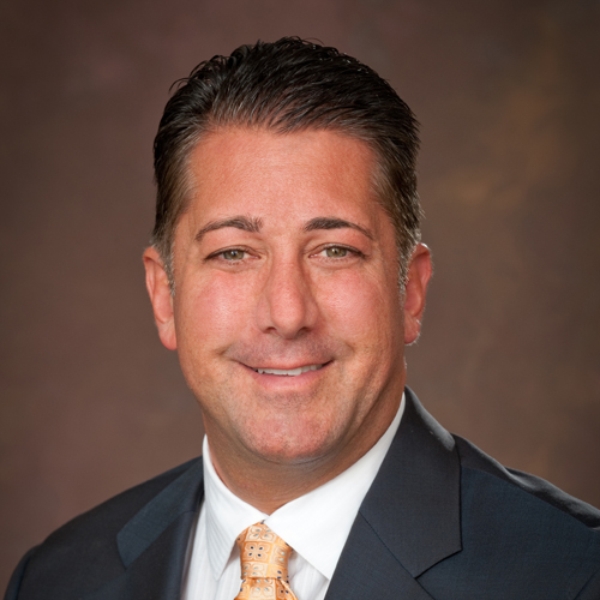 Published: Dec. 6, 2013
By: SPDC Communications
The MSU School of Planning, Design and Construction (SPDC) launched its Industry Seminar Series on Thursday, Nov. 7, 2013, in East Lansing. The inaugural speaker for the Series, Ron Boji, President of The Boji Group and 1993 MSU Construction Management graduate, engaged students, faculty and the public during his presentation on "Real Estate Development and Construction: Journey from Boji Tower to Present."
Joseph Maguire, President and CEO of Wolverine Development Corporation, and Society of Environmentally Responsible facilities (SERF), and facilitator of the Series, introduced the Series and Boji. His remarks focused on the importance of reuse of vital, existing structures. According to Maguire, "The greenest building is one that is already built."
The well-spoken Ron Boji focused his talk on "leveraging opportunities." He discussed the influence of his family in helping him move forward in the development industry, as well as some of his experiences in the Construction Management industry that has led to an estate portfolio that spans four states. He gave an overview of properties The Boji Group has cultivated in Lansing and emphasized the importance of doing what you do well, and doing it consistently.
The highlight of his lecture focused on six steps to successful development projects:
The Bidding Process;
Economic Incentives;
Master Development Agreement;
Financing project;
Construction – Start to Finish; and
Keep the End User Happy.
One piece of advice that he offered the SPDC students was to "understand financing; financing is the realm of all businesses."
He used the Inkster, MI, Marketplace project as a success story of these steps in action. He described it as a major economic development initiative where they took one project and made it into the catalyst for the revitalization of Michigan Avenue in the City of Inkster. Another example he cited was that The Boji Group and Davenport University partnered to renovate the former Fifth Third Bank nine-story office building, turning it into Davenport's new Lansing campus.
Additional advice he offered the audience was to "make sure the end user is happy, because they offer the referrals."
The SPDC plans to host the next Series speaker in Spring 2014. These seminars will take place twice a semester, and will be followed by a reception and informal get together with SPDC students and attendees. The events will consist of lectures and presentations by invited speakers who are industry leaders in the Built Environment profession. Series topics include the latest developments and innovations in the field, along with success stories from the speakers. Many of the speakers will be alumni of the SPDC constituent programs: Construction Management, Interior Design, Landscape Architecture and Urban & Regional Planning.
To download Boji's presentation and for more information, visit SPDC Industry Speaker Series. Questions about this Series can be directed to Heidi Charron Macwan, SPDC Communications Manager, at charron@landpolicy.msu.edu or call 517-353-4454.