Mayberry Homes' Robert & Karen Schroeder engaged audience at third SPDC Industry Seminar Series
The MSU School of Planning, Design and Construction (SPDC) held its third Industry Seminar Series on Wednesday, Nov. 19, 2014, in East Lansing.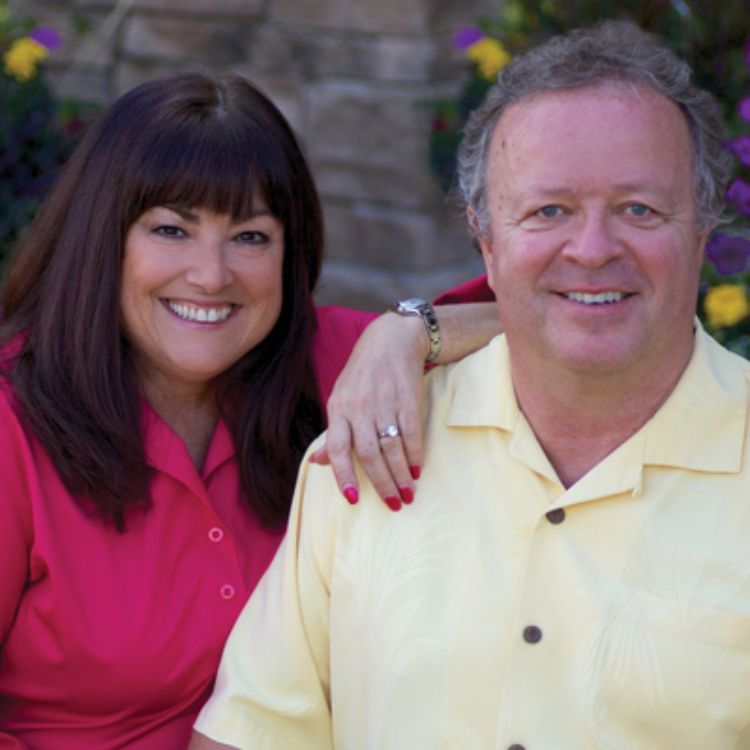 Highlighting Commitment to Excellence and Customer Service
BY: SPDC Communications
The MSU School of Planning, Design and Construction (SPDC) held its third Industry Seminar Series on Wednesday, Nov. 19, 2014, in East Lansing. Featured speakers Robert and Karen Schroeder, co-owners and president and vice president, respectively, of Mayberry Homes, engaged students, faculty and the public during their presentation on "Homebuilding in Michigan: Surviving the Cycles."
Joseph Maguire, president and CEO of Wolverine Development Corporation, and president and co-founder of the Society of Environmentally Responsible Facilities (SERF), is the facilitator of the Series. These events continue to be popular with local alumni and industry leaders, and help to show SPDC students real-world examples of what is possible to achieve upon graduation.
Mayberry Homes began with the dream of offering unique, outside-the-box homes that would stand apart from the typical homebuilding norm. During their team presentation, the Schroeders shared the history of how Mayberry Homes came to be the successful Michigan home builder it is today. They showcased some of the milestones for their company, including:
Taking on their first single family home development project, called Hawks Nest Community;
Tackling an Empty Nester housing niche with Eagle Eye Condominiums (detached and attached), featuring Frank Lloyd Wright design elements;
Redeveloping a former Okemos schools property into housing for young families to provide students for the school district, known as Okemos Preserve;
Tackling the renter's market during the Great Recession by offering more affordable first homes with amenities that apartment complexes couldn't offer; and
Offering homes today that feature upscale elements, blending old-world values with cutting-edge technologies.
Using national award-winning architects, Mayberry Homes offer floor plans and designs that set them apart from other home builders. The "Wow House" is a company catch phrase and is a concept that has been central to their success.
Mayberry Homes has been successful, because they were willing and able to redefine and reimagine themselves over the years, finding unique, innovative ways to stay alive during challenging years in the homebuilding industry by creating floor plans tailored to meet the needs of their clients and the housing market. Today, their business has spread from their roots in East Lansing to communities across the state, and they have begun exploring the possibility of expanding to other parts of the U.S.
A key point made during the presentation was that a "can-do" attitude will take you anywhere you want to go. For example, in 2008, when all seemed lost for Mayberry Homes during the Great Recession, they were able to make a come-back through the ABC Extreme Makeover: Home Edition television show. This project not only brought together the local community in a time when a positive success story was much needed for all, it offered a unique opportunity for Mayberry Homes to partner with Michigan State University. This real-world project was completed in just three short days, and volunteers included students from SPDC who applied skills learned in the classroom and gained invaluable hands-on experience that will last a lifetime.
Mayberry Homes has made a name for itself with its marketing campaigns. Beginning by pushing the boundaries of newspaper advertising and demanding color ads at a time when only black-and-white images were being used, featuring ads driving potential customers to call their office, and then later to their expansive website. Today, they have set their company apart from the competition with their famous double-meaning billboard campaigns, using text message acronyms and every-day catch phrases paired with iconic imagery.
The Schroeders emphasized that "with success comes a social responsibility to our team, our clients, and our community."
Over the years, Mayberry Homes has raised millions of dollars by raffling off and donating homes for St. Jude Children's Hospital and Homes for Our Troops.
They have also won numerous awards, including recognition for:
Achievements in the construction industry in customer satisfaction from NRS (Avid), a rating system for homebuilding (#2 in Customer Satisfaction in 2005 and #1 Builder in North America in Customer Experience in 2006).
Building 100% energy efficient qualified homes and consistently winning ENERGY STAR awards.
Being distinguished construction industry leaders who were inducted into the Michigan Construction Hall of Fame.
Wrapping up the presentation, Karen Schroeder emphasized that it's the "comfort of home" that makes people feel safe and secure. They make the distinction that they don't just build houses, they build "homes."
When asked what they see as the future of homebuilding, the Schroeders focused on the need for Millennial housing that is cool, flexible and smaller for urban communities, and the need for multi-family floor plans as family dynamics are shifting.
To download the Schroeder's presentation and for more information about the Series, visit SPDC Industry Speaker Series.