MSU, Northwestern Michigan College agriculture certificate programs community-driven
In addition to being synonymous with beaches, Northern Michigan is widely known for its cherries, wine and golf courses.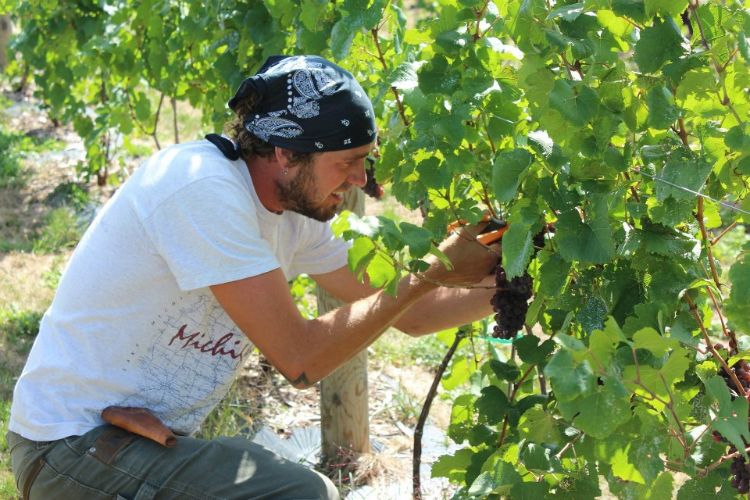 In addition to being synonymous with beaches, Northern Michigan is widely known for its cherries, wine and golf courses.
Since 1995, Michigan State University's partnership with Northwestern Michigan College has helped to grow the economy and educate a work force in these thriving industries.
Through the collaboration between MSU Institute of Agriculture Technology and Northwestern Michigan College, it is possible to be concurrently enrolled in both institutions and become certified in one of three programs:
Landscape Horticulture Operations
Commercial Horticulture Operations
Viticulture
Graduates of the program have moved on as a skilled workers or leaders in their field; such as superintendents at golf courses, and managers of vineyards and landscaping companies.
Charles Sheneman, a current student in the program, has recently opened a vineyard with his parents called Torch Lake Cellars.
When asked what the most valuable part of the program was for him, he said, "meeting people, networking (and) the connections I've been able to make with people already in the industry."
He also said this program was only a reality for him because it is close to his house; if it were offered on MSU's main campus in East Lansing, it would not have been possible for him to attend.
The two-year program requires 52-54 credit hours and a four- month paid internship at the end of the program. Classes are offered in the evenings, so students can achieve a work-life balance.
"This program meets the needs of the agricultural community by supplying leaders and skilled workers in the growing fields of landscape horticulture, commercial horticulture and viticulture," said Brain Matchett, MSU's coordinator for the Institute of Agriculture Technology in Northwest Michigan. "In addition, our program is also a unique educational partnership between MSU and NMC that provides an opportunity for students to gain a prestigious educational degree right here in NW Michigan."
Marguerite Cotto, vice president for life long and professional learning at NMC, agreed the MSU-NMC partnership has been a successful one through the years.
"From NMC's perspective, this collaboration with MSU has been an energizing opportunity to strengthen our support of the agricultural sector," Cotto said. "Much more than sharing staff, this collaboration is about sharing a vision, being able to listen more effectively to learners and their needs and to deliver experiences and programs that are current, exciting and support student success."
To learn more about the programs offered through MSU and NWC, contact Brian Matchett by email at matchet4@msu.edu.
- See more at: http://msutoday.msu.edu/news/2013/msu-northwestern-michigan-college-agriculture-certificate-programs-are-community-driven/#sthash.c3FOhzEC.dpuf