MSU recognizes six CANR faculty and staff members for excellence
Three faculty members and three staff members from the College of Agriculture and Natural Resources (CANR) were honored for their outstanding contributions to education and research at the annual MSU Awards Convocation on Feb. 11.
Three faculty members and three staff members from the College of Agriculture and Natural Resources (CANR) were honored for their outstanding contributions to education and research at the annual MSU Awards Convocation on Feb. 11.
MSU President Lou Anna K. Simon congratulated the honorees at the ceremony and saluted their contributions to the university's excellence during a ceremony held at the Wharton Center.
Recipients of the William J. Beal Outstanding Faculty Awards (formerly Distinguished Faculty Awards) from the CANR were (click names to read biography
Recipients of the 2014 Distinguished Academic Staff Awards from the CANR and MSU Extension were (click names to read biography):
David Douches
Department of Plant, Soil and Microbial Sciences
MSU AgBioResearch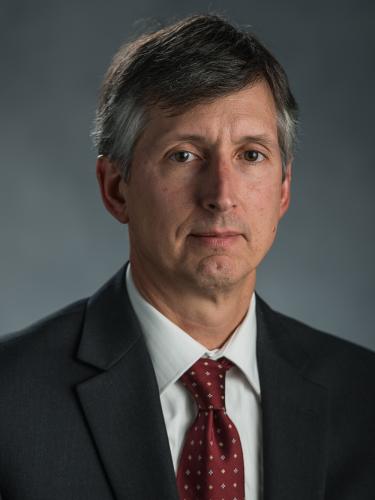 David Douches is the lead scientist of MSU's potato breeding and genetics project, directing a multidisciplinary program that integrates conventional breeding and cutting-edge biotechnological approaches to developing improved cultivars. To advance new breeding methodologies through genetic engineering and marker technologies, Douches's research has examined the genetic basis of insect and disease resistance traits as well as tuber quality. Under his leadership, 15 potato varieties have been released, many of which satisfy the industry's need for pest and disease resistance, particularly to the Colorado potato beetle, scab, late blight and the PVY virus.
With 102 peer-reviewed journal articles, nine book chapters and three Extension bulletins published, the breadth of Douches's research activities—from the laboratory to the field—has been a model for other plant breeding programs.
Recognized as a global leader in the field of potato research, Douches has been invited to speak in China, India, Egypt, South Africa, Scotland, Peru, Brazil, Switzerland, Ecuador, and Argentina. He has been involved in an international development project that is using biotechnology to improve the lives of farmers in Africa. He was Co-PI of the USAID-funded Bt Potato Project that is awaiting approval of the regulatory dossier for general release of the variety SpuntaG2, which includes resistance to the potato tuber moth.
Douches has developed and teaches a lab-based biotechnological techniques and principles course. He is part of a team of faculty to train graduate students in genetics and expose them to the social, ethical, and ecological issues of genetically engineered organisms through the USDA National Needs Fellowships program. Douches currently supervises four graduate students and has graduated eight doctoral and 14 master of science students. He is director of the Plant Breeding, Genetics and Biotechnology interdepartmental graduate program.
Mary Hausbeck
Department of Plant, Soil and Microbial Sciences
MSU AgBioResearch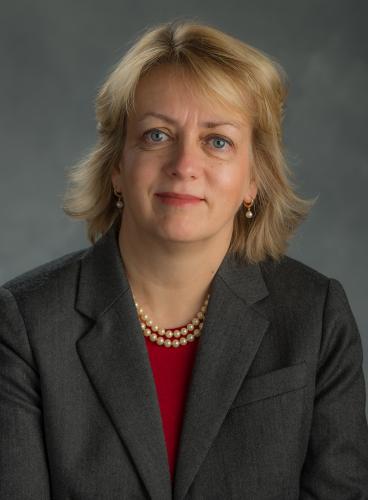 Mary Hausbeck's research has focused on?the biology, management and epidemiology of diseases in vegetables and floriculture crops, where her ability to develop, implement and manage chemical strategies for growers in Michigan and around the world has successfully safeguarded numerous crops from disease outbreaks. When cucurbit downy mildew first invaded the important Michigan pickle industry, she quickly deployed people to evaluate fungicides for efficacy in combating this new disease. She also established scouting and reporting systems that allowed her to communicate disease threats and recommend protection procedures to growers in a timely manner. In 2011, her wok provided the clear fungicide recommendations that are credited with protecting the state's $107 million cucumber/pickle crop. Overall, Hausbeck's work is sound in both basic and applied science, advancing knowledge of plant diseases and how they function while also helping farmers manage these disease problems as they occur, ensuring that the negative impact is lessened through sound scientific means.
Hausbeck has published more than 100 articles in peer-reviewed journals and written 62 magazine articles for lay audiences; she has co-authored several pest and disease management bulletins and has written more than 300 articles for MSU Crop Advisory Team Alerts on vegetable and greenhouse crops.
Funding for her laboratory has been consistently high, with her total career funding exceeding $12 million to date. Hausbeck is an excellent mentor to her graduate students, instilling in them a high degree of professionalism and providing the tools for them to achieve success. All nine of Hausbeck's Ph.D. students are currently employed in industry and academia in their chosen field of plant pathology.
Richard Horan
Department of Agricultural, Food and Resource Economics
MSU AgBioResearch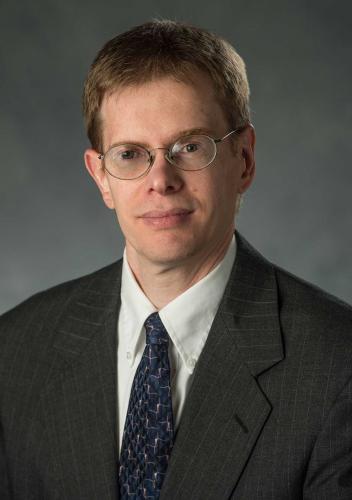 Richard Horan's research focuses on the understanding and management of coupled economic and environmental systems. Specifically, his work seeks to understand how human and environmental systems co-evolve, and how information about human–environment interactions can be used to construct public policies that correct market failures and move society toward more sustainable outcomes. Along these lines, he has investigated a variety of topics relevant to Michigan, the United States and the world, including the management of agricultural non-point source pollution, species conservation and management, protecting the Great Lakes from invasive species, managing infectious diseases in wildlife-livestock systems, and how economic choices may have influenced hominid evolution. Particular features of his research include designing cost-effective permit trading systems between point and nonpoint sources of pollution and the study of the economic tradeoffs of making biosecurity choices to prevent future introductions of invasive alien species, including how economic incentives can encourage firms to make appropriate biosecurity choices. Horan has also examined the role of economic choices in human evolution. His research on how human trade may have driven Neanderthals to extinction was featured in The Economist.
Horan is currently a co-editor of Resource and Energy Economics, associate editor of the Encyclopedia of Energy, Natural Resource, and Environmental Economics, and on the editorial board of the International Review of Environmental and Resource Economics.
The excellence that pervades Horan's research and service extends to his mentoring of graduate students, four of whom have won AFRE's best thesis or best dissertation award as well as recognition from professional societies. Horan holds students to high academic standards, balancing methodological skill development with exploration of the scientific literature that takes students to the frontiers of discovery.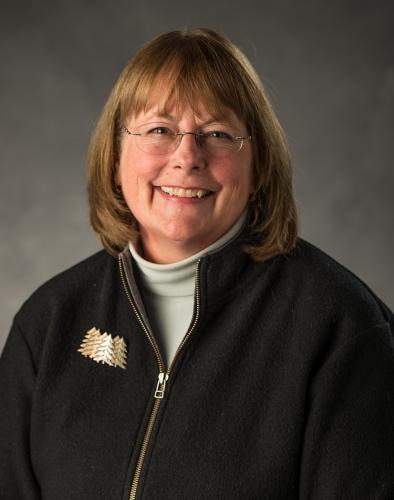 Jill O'Donnell, a senior extension educator for MSU Extension, is nationally recognized as an expert in Christmas tree production; her work emphasizes early pest identification and management. The hallmark of her career is her ability to develop relationships of trust and respect with Christmas tree producers while helping them identify and address critical issues related to their tree crop. Connecting tree growers with MSU specialists and researchers has kept Michigan a national leader in the Christmas tree industry.
O'Donnell's commitment to assisting Christmas tree and nursery growers sustainably produce the highest quality product lies?at the center of her work. She brings together scientific knowledge, research, fieldwork, and educational expertise to help growers better understand integrated pest management techniques, optimizing production practices that help protect the environment and reduce production costs. Through her efforts, growers have been able to improve tree quality, increase yields and eliminate or reduce pesticide applications. In 2012 alone, Jill helped growers protect or earn a reported $1 million in additional profits.
O'Donnell has a long history of collaborating with various researchers at MSU as well as specialists in other states. Her close working relationship with the Christmas tree industry helped garner support for many critical university projects—from the increased production of quality true firs that drive Michigan's competitive edge in the national market to providing bilingual safety training for farm workers.
Gary Parsons
Department of Entomology?
College of Agriculture and Natural Resources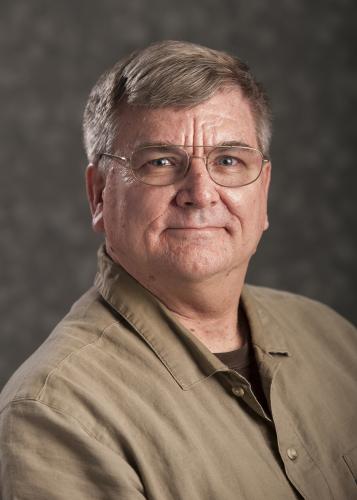 Gary Parsons works nearly every day, evening and weekend helping students and faculty in the Department of Entomology and the College of Natural Science. As the manager of the Albert? J. Cook Arthropod Research Collection, one of the largest insect collections in the North Central United States, with more than 1.5 million insects and other arthropods, Parsons is one of the most selfless specialists at MSU. When Parsons began managing the Cook collection in 1999, it was in disarray due to a lack of financial funding for its maintenance. Very quickly, he transformed the valuable insect collection into a well-organized, well managed, and respected collection that now receives NSF support and frequently provides loans, often of thousands of specimen, for taxonomic research to universities around the world.
To return the Cook Arthropod Research Collection to the highly respected, working project that it was meant to be, Parsons invested thousands of evenings and nearly every weekend since he started at MSU on preserving, organizing, and improving the collection. He collaborated with dozens of retired faculty, amateur collectors, donors, and students to give direction to the thousands of hours of volunteer work — which he coordinated —needed to preserve and to bring order to the 1.5 million specimens in the collection. He expanded the collection to new rooms, emptied hallways of old cabinets full of neglected specimens, and updated major groups in the collection to reflect current classification standards regarding species, genera, families and suborders. Essentially, Parsons did everything necessary to save the Albert J. Cook Arthropod Research Collection from the destruction of time that leads to obsolescence and obscurity. Insect museum curators around the country credit him with saving one of the largest and unquestionably important collections in the country.
In addition to maintaining this excellent and valuable collection, Parsons also supports many research, teaching and outreach efforts of the Department of Entomology. He began teaching the immature insect class ten years ago, and graduate students regularly select him as their favorite teacher. The Bug House, a new outreach effort when Parsons arrived in 1999, has become a top field-trip destination for area grade schools, with more than 5,000 students visiting each year. His addition of live insect cultures and displays to the Bug House have helped make it a major science outreach project at MSU, including a very popular, week-long insect adventure camp for grade school students during the summer.
Dean Solomon, a senior extension educator for MSU Extension, is recognized as an expert on local land use policy and natural resource protection through strategic and forward-looking planning. His ability to respond to needs and to develop easy-to-understand land use educational materials for landowners and busy local government officials in convenient, accessible formats has been the hallmark of his career. Since beginning with MSU Extension in 1981, Solomon has developed curricula, educational materials, and programs on numerous natural resource and land use topics for landowners and decision makers. His unique skills along with his teaching and leadership abilities have made him a major force in MSU Extension's flagship land use education effort, "The Michigan Citizen Planner Program." Since its inception, more than 4,000 local land use officials have participated?in this 21-hour intensive training program, increasing their ability to effectively guide Michigan's recovery and development. He frequently teaches Citizen Planner core and advanced sessions throughout Michigan, receiving very favorable reviews for his presentations. As an educator, Solomon? is in high demand by communities statewide because of his ability to fully engage learners with enthusiastic presentations, stories, anecdotes, humor and discussion.
Solomon's commitment to sustainable land use planning lies at the center of his work. He successfully engages fellow natural resource experts to help them understand how their work can influence, or can be influenced by, local land use policy. In this way, he is continually increasing the value of MSU Extension's educational outreach to local communities.