Staff Members honored with outstanding team award
Ten Staff members from the Department of Plant, Soil and Microbial Sciences awarded the outstanding team award from the College of Agriculture and Education.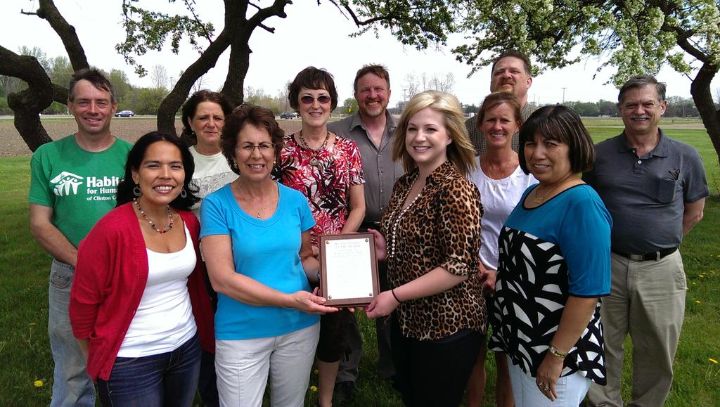 Ten Staff members from the Plant, Soil and Microbial Sciences (PSM) team worked together with faculty members on the merger of the Crops and Soil Sciences Department with the Plant Pathology Department. The staff members willingly took on new responsibilities to ensure the mergers success. These individuals ensured that the groundwork was laid for a single functional department, by taking on new responsibilities so that customers and stakeholders were provided necessary services. Furthermore team members participated in planning committees that created roadmaps for singular accounting, I.T. practices, for communications, marketing of the department, consolidation of the website, consolidation of redundant services and cost cutting. The results of these efforts will undoubtedly pay dividends in the years to come.
The staff members that received the award:
Cal Bricker
Gina Centeno
Linda Colon
Lee Duynslager
Brian Graff
Laura Hones
Therese Iadipaolo
Darlene Johnson
Debbie Williams
Gary Zehr
Did you find this article useful?
---