Stephanie Chau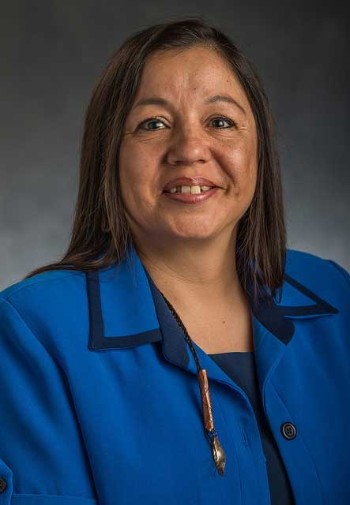 College of Agriculture & Natural Resources
Assistant Director for Undergraduate Diversity
Telephone: 517-355-0234

Justin S. Morrill Hall of Agriculture
446 W. Circle Drive, Room 121
East Lansing MI 48824
---
Stephanie Chau is one of the Assistant Directors of Undergraduate Diversity for the College of Agriculture and Natural Resources. Chau coordinates the Michigan Indian Leadership Program and is involved in outreach and engagement with the Native American Community. She is a member of the Little River Band of Ottawa Indians and has been active in the Native American community for over 40 years.
Additionally, Chau served as the the Interim Associate Director for the Native American Institute from January 2019 through October 2020.
She also served on the MSU Pre-College Leadership Team for a one year term in the 2018-2019 academic year. The team facilitates the Pre-College Committee at Michigan State University and is comprised of program directors, coordinators, and senior administrators who work to coordinate the activities of pre-college programs at MSU.
Separately, Chau also serves as co-advisor for the MSU chapter of the Minorities in Agriculture, Natural Resources and Related Sciences (MANRRS) providing advising and support to undergraduate students from diverse backgrounds. She also assists students with logistics, meeting planning, as well as regional and national conference planning. Additionally, Chau facilitates student submissions to the national student competitions that take place at the MANRRS Annual Career Fair and Training Conference.
Previously, Chau was a member of the MSU GEAR UP staff for 10 years. The initiative, Gaining Early Awareness and Readiness for Undergraduate Programs, was designed to increase the number of low income students who are prepared to enter and succeed in post-secondary education.
Prior to coming to MSU in 2008, Chau earned her bachelor's degree from Grand Valley State University in history and Spanish along with earning a Michigan Secondary Teaching Certificate. She began her teaching career at Muskegon Public Schools and taught classes for eight years.