CANR Couples: Melissa and Buddy McKendree
A passion for agriculture brought Melissa and Buddy McKendree together, and continues to be important for them today.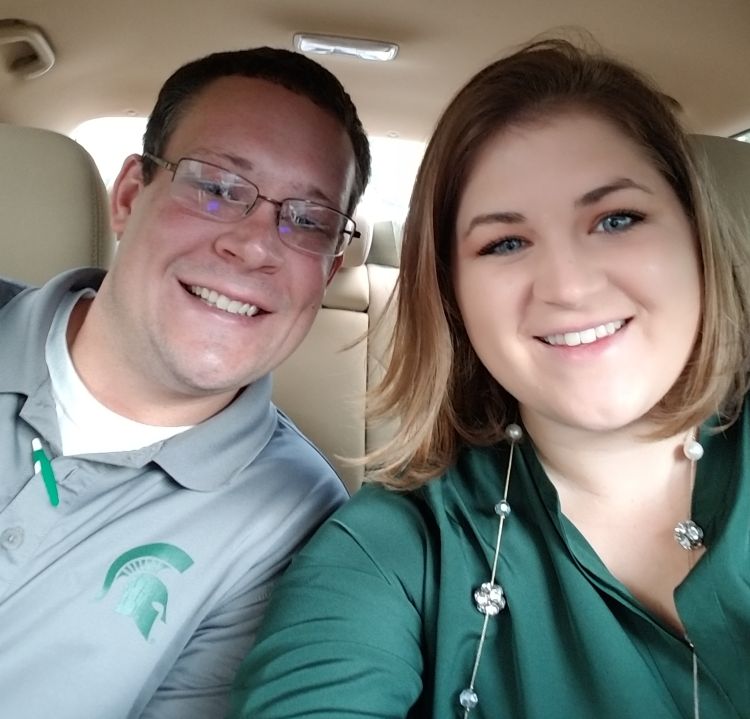 A passion for agriculture brought Melissa and Buddy McKendree together almost 10 years ago. Now, Melissa, an assistant professor in the Department of Agriculture, Food and Resource Economics, and Buddy, a teaching specialist the Department of Community Sustainability,work — together when possible — to shape the next generation of agriculture economists and educators.
This Valentine's Day, the College of Agriculture and Natural Resources (CANR) talked with Melissa and Buddy about working together, some of their favorite memories and what they love most about one another.
How long have you been together and how did you meet?
We have known each other nearly 10 years and will have been married for eight this upcoming July. We met while attending National FFA Organization convention when we were undergraduates at the University of Florida. Melissa was recruiting for Florida's College of Agricultural and Life Sciences as an ambassador, and Buddy was shadowing an agriculture teacher.
What's your favorite memory that you've shared together?
Both: Many of our favorite memories involve traveling. We traveled to Seattle for our fifth anniversary, and also recently visited Anchorage, Alaska. Alaska was beautiful, and we highly recommend the Alaskan Railroad.
Melissa: We got a new Bluetooth speaker. When I came home one evening, Buddy, who usually doesn't dance, played our wedding song and we slow danced in the living room.
What's the funniest memory you've shared together?
We have a lot of funny memories! Buddy recalls the first time we shopped together at Kroger when we first moved to Indiana. We had never encountered a "buy 5, save $5" deal. Without much thought, we started grabbing five of every item we needed that was on sale: Five laundry soaps, five dishwasher detergents, five bags of sugar, and so on. It wasn't until we checked out that we realized the "buy five" deal can be mix-and-match! Our brains were too stuck on the "buy one, get one" deals we were accustomed to at the Publix supermarkets we went to growing up.
What do you love most about your partner?
Buddy: I love Melissa's entrepreneurial style and her willingness to work hard for the things she aspires to achieve, while also having a heart for people.
Melissa: I love that Buddy is thoughtful and caring. He does small things for me every day, like put the heating pad on my side of the bed when it's cold or get me a surprise treat at the grocery store. He always wants me to be happy.
What is your favorite thing to do together?
On a daily basis, we like taking a few minutes of downtime to enjoy whatever show we are currently watching on Netflix (currently Blue Bloods). When we can, travelling is a favorite for the both of us, although Melissa prefers air travel and Buddy prefers road trips.
What's it like to work with your partner? How often does your work in CANR intersect?
We enjoy working together when possible. We recently applied for a grant (along with Aaron McKim) to incorporate agricultural economic methodology into K-12 educational research and are looking forward to resubmitting that proposal again this year. We also spend time together discussing teaching ideas and the best ways to facilitate learning in our classes. It is nice to have someone who understands what you are going through at work.