Jordan named chair of Department of Community Sustainability
Dr. Rebecca Jordan has been named chair of the Department of Community Sustainability in the College of Agriculture and Natural Resources at Michigan State University.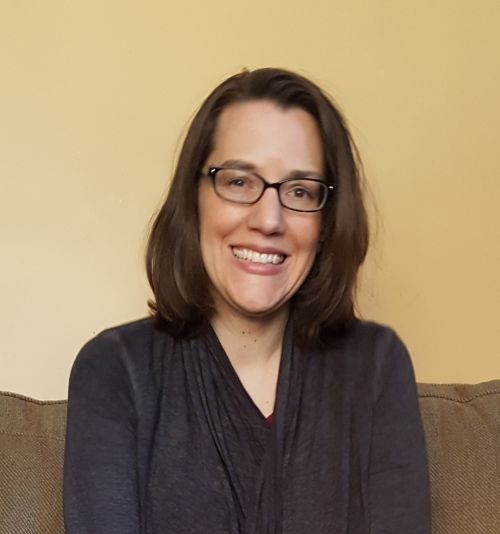 EAST LANSING, Mich. --- Rebecca Jordan has been named chair of the Department of Community Sustainability (CSUS) in the College of Agriculture and Natural Resources (CANR) at Michigan State University (MSU). She will begin the position on August 1, 2018.
"Dr. Jordan brings her experiences, both in the U.S. and abroad, to the college," said Ron Hendrick, CANR dean. "Her enthusiasm for community partnerships and collaboration is contagious."
Most recently, Jordan has served as professor of environmental education and citizen science in the Department of Ecology, Evolution, and Natural Resources and the Department of Human Ecology at Rutgers University–New Brunswick.
There, Jordan works with graduate and undergraduate students in several areas of behavioral biology, citizen science and environmental learning. As director of the Program in Science Learning, however, she devotes most of her research efforts to investigating how the public learns about science.
"One of the most attractive aspects of the Department of Community Sustainability is the people," Jordan said. "I mean this in terms of the faculty, staff, students, but also the approach taken to engage the people in the community. The department's scholarship, in terms of research, teaching and outreach, focuses on the world's most pressing issues...solutions and more importantly, resolutions come from people."
Mike Hamm, interim chair in the department, said Jordan's range of skills and background is a "perfect fit for CSUS and the culture of teaching, research, and engagement we are fostering. She has a strong background in interdisciplinary research, a wealth of engagement, and experience with various undergraduate majors similar to our three."
Before joining the faculty at Rutgers University in 2006, Jordan was a visiting assistant professor at Elizabeth City State University (ECSU) in North Carolina. At ECSU, she led undergraduate students in researching poediliids and other fishes. Poediliids are a family of freshwater fishes. Jordan also broadened her study of science learning to incorporate informal audiences.
Earlier, Jordan had served as a Science and Technology Council postdoctoral associate at Princeton University. There she expanded her interests to animal learning in general and undergraduate science learning.
Jordan earned her master's and doctoral degrees in organismic and evolutionary biology at the University of Massachusetts Amherst. Her dissertation research investigated the visually guided mating behavior of Lake Malawi cichlid fish.
"What is obvious from the outside is that MSU is composed of world class faculty and students, and that is always exciting," she said. "What I have been learning along the way, however, is that MSU represents a tight-knit community with strong links to those in the greater Lansing area and throughout the state of Michigan. I am looking forward to the opportunity for my family and me to become members of this community."
Did you find this article useful?
---