Undergraduate
The College of Agriculture and Natural Resources (CANR) provides students an academically challenging environment where they put their knowledge into practice on campus, in Michigan and around the globe.
When our students graduate, they enter the workforce with skills that are in high demand and have global impacts.
Our students use the principles of science, technology, engineering, mathematics, business and creative design to tackle some of the world's biggest problems related to food, health and the environment.
Changing your major or minor
It's normal for students to look into different fields during their experience at MSU. If you're thinking about changing your major, minor or concentration in the CANR, please set up an appointment with your CANR academic advisor by email or through msu.campus.eab.com.
Learn more on changing your major or minor.
---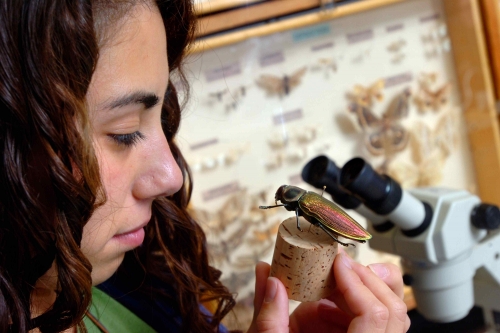 Academic & Student Affairs
Do you have questions about our programs and areas of study?
Contact the CANR Office of Academic and Student Affairs at oasa@msu.edu or 517-355-0234.
We can help you:
Find scholarships and financial aid information.
Discover MSU study abroad trips around the world.
Connect with undergraduate research opportunities and student clubs.
Develop a resume, find an internship and look for a job.
---
Undergraduate Majors
---
Undergraduate Minors
Various undergraduate minors are offered by the CANR. Students should consult their advisors to learn which specific requirements apply to their degree programs.