Faculty Awards and Honors
Faculty Awards and Honors
March 9, 2015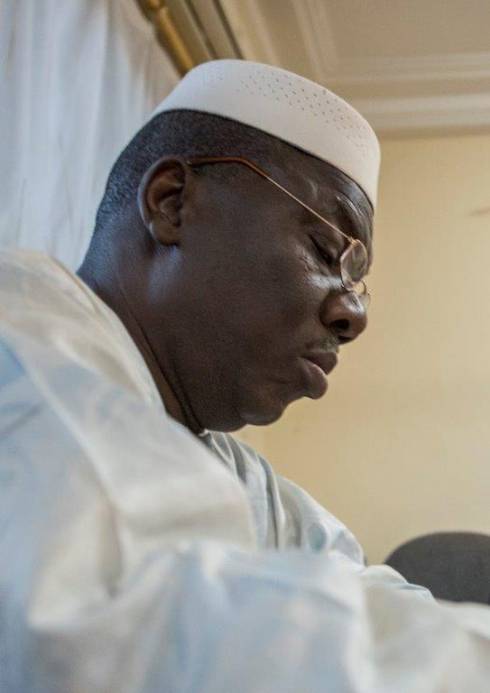 Faculty and Staff News
Eduardo Nakasone joined MSU Jan. 1, 2015, as an assistant professor with a joint appointment in the departments of AFRE and Media and Information. His office is 401C Morrill Hall of Agriculture.
Catherine Snider, administrative assistant, received the CANR Staff Advisory Committee's Staffer of the Month award for February 2015 for her work with the AFRE Food Security Group.
Professor Dave Weatherspoon is on sabbatical leave in 2014-15, working with the USDA Economic Research Service in Washington, D.C.
Faculty Awards and Honors
AFRE assistant professor Jordan Chamberlin (Ph.D., AFRE, 2013) and Jacob Ricker-Gilbert (Ph.D., AFRE, 2011) of Purdue University received a "best contributed paper" award for their paper, "Land rental market development in Malawi: an empirical analysis of trends, drivers, participants and impacts," presented at the 2014 Inaugural Economics Association of Malawi (ECAMA) Research Symposium Oct. 8-10, 2014, in Lilongwe, Malawi.
Former faculty member Nango Dembele (Ph.D., Agricultural Economics, 1994) was awarded the title of Chevalier de l'Ordre National du Mali. Malian President Ibrahim Boubacar Keita granted the award in recognition of his long-standing contributions to food security and improved agricultural policies in Mali. Dr. Dembele is currently minister and food security commissioner of Mali.
Assistant professors Cloé Garnache and Nicky Mason were named Fellows in MSU's 2015 Academy for Global Engagement. They will use the fellowships to develop and enhance their international research portfolios. They join David Ortega, a 2014 fellow.
Professor Scott Swinton received the MSU W.J. Beal Outstanding Faculty Award Feb. 10, 2015. The award citation stated that his "research on linkages between agricultural production and environmental management has been pioneering" and noted his enthusiasm for mentoring graduate students.
Professor Dave Weatherspoon was recognized at the 15th Minority Access National Role Models Conference in Washington, D.C., Oct, 10, 2014, for his efforts in advancing the recruitment, mentoring and retention of underrepresented students.
Student Awards and Honors
Ryan Vroegindewey (M.S. student) won second place in the MSU Global Focus photo contest. The winning photo, "Ramadan Sorghum," from his 2014 summer field project in Mali, will be displayed in the International Center lobby and featured in MSU International magazine.
Ph.D. students Chenguang Wang and Hui Wang were awarded MSU Dissertation Completion Fellowships for spring 2015.