Research and outreach go hand-in-hand at MSU
Michigan State University remains committed to its original land-grant mission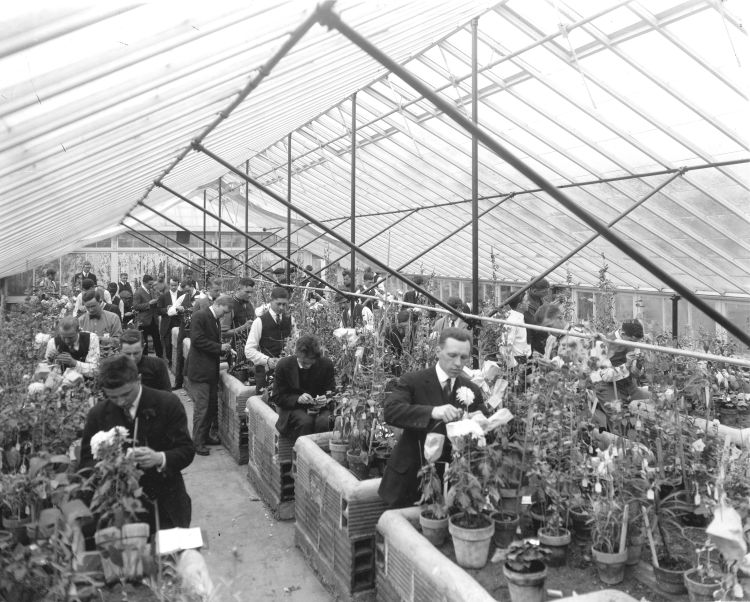 When its doors opened in the winter of 1855, the Agricultural College of the State of Michigan became the first institution of higher learning in the United States to teach scientific agriculture. Sights were primarily set on responding to the needs of Michigan's fledgling farming industry.
More than 160 years later, Michigan State University (MSU) has emerged from decades of change as a global leader in agricultural and natural resources innovation.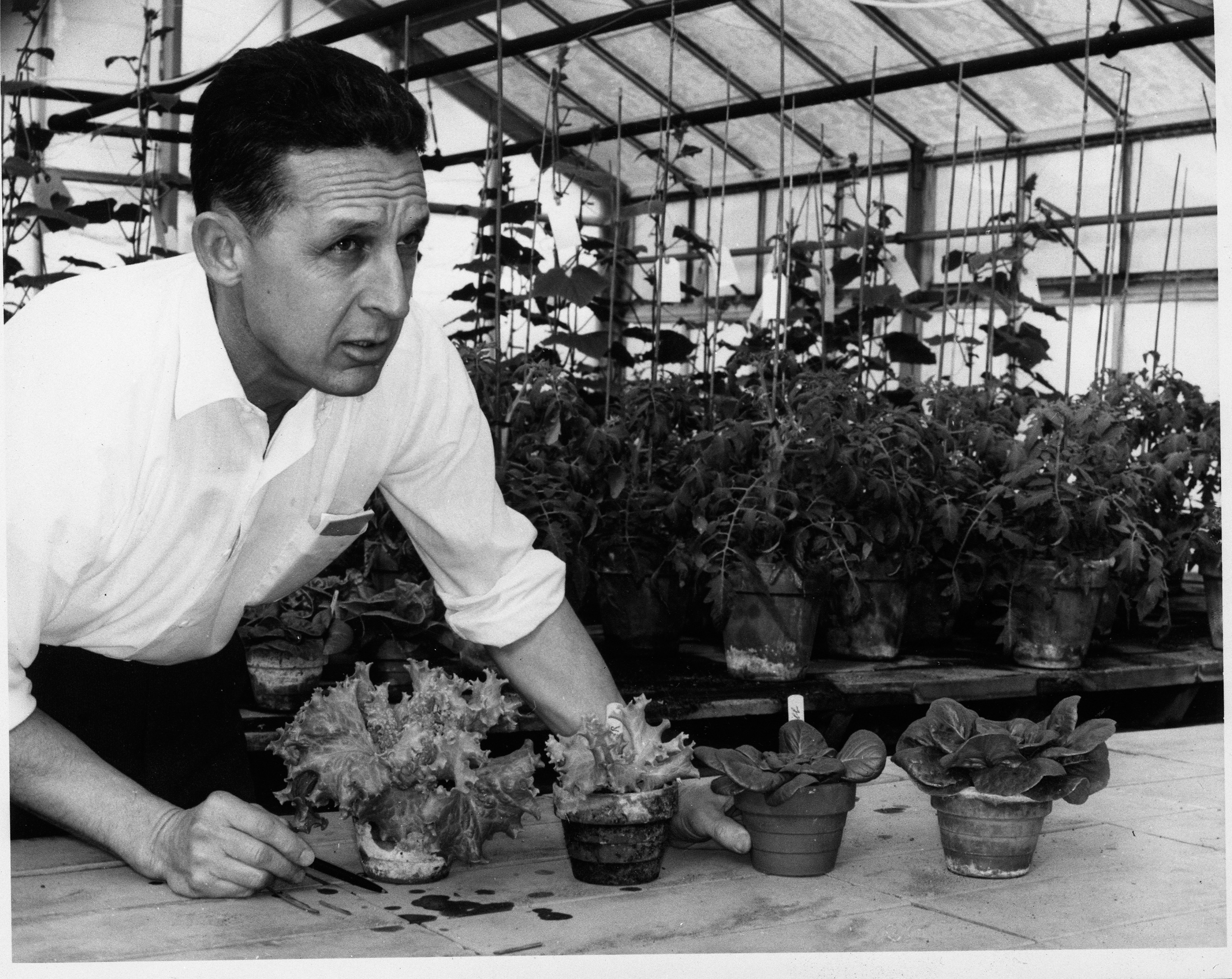 Much of that success is attributable to the long-standing collaboration between MSU AgBioResearch (originally called the Michigan Agricultural Experiment Station) and MSU Extension coupled with extensive connections with stakeholders across the industry.
"The core mission of our research is to serve the agriculture and natural resource industries of the state, country and world," said Doug Buhler, director of MSU AgBioResearch. "The line we have used to describe it is, 'fundamental research with an intended outcome.' Our intent here is to use the most modern tools of science to either solve a problem or create an opportunity." The research and outreach arms work hand-in-hand across campus and across the state to uncover science-based findings and deliver them to the people.
"It's always been the responsibility of MSU to take the expertise, the research and the programming of a great land-grant university to every resident of the state of Michigan," said Jeff Dwyer, director of MSU Extension.
MSU AgBioResearch
The Michigan Agricultural Experiment Station (MAES) was created in 1888. Born out of the 1887 Hatch Act, MAES was among a national network of stations designed to conduct research and development on behalf of farmers.
Early research developed hybrid corn, established Michigan's sugar beet industry and set up a program to help address bovine tuberculosis in the United States.
In 2007, MAES changed its name to MSU AgBioResearch to better reflect the breadth and depth of the research, including efforts focused on natural resources, energy and health.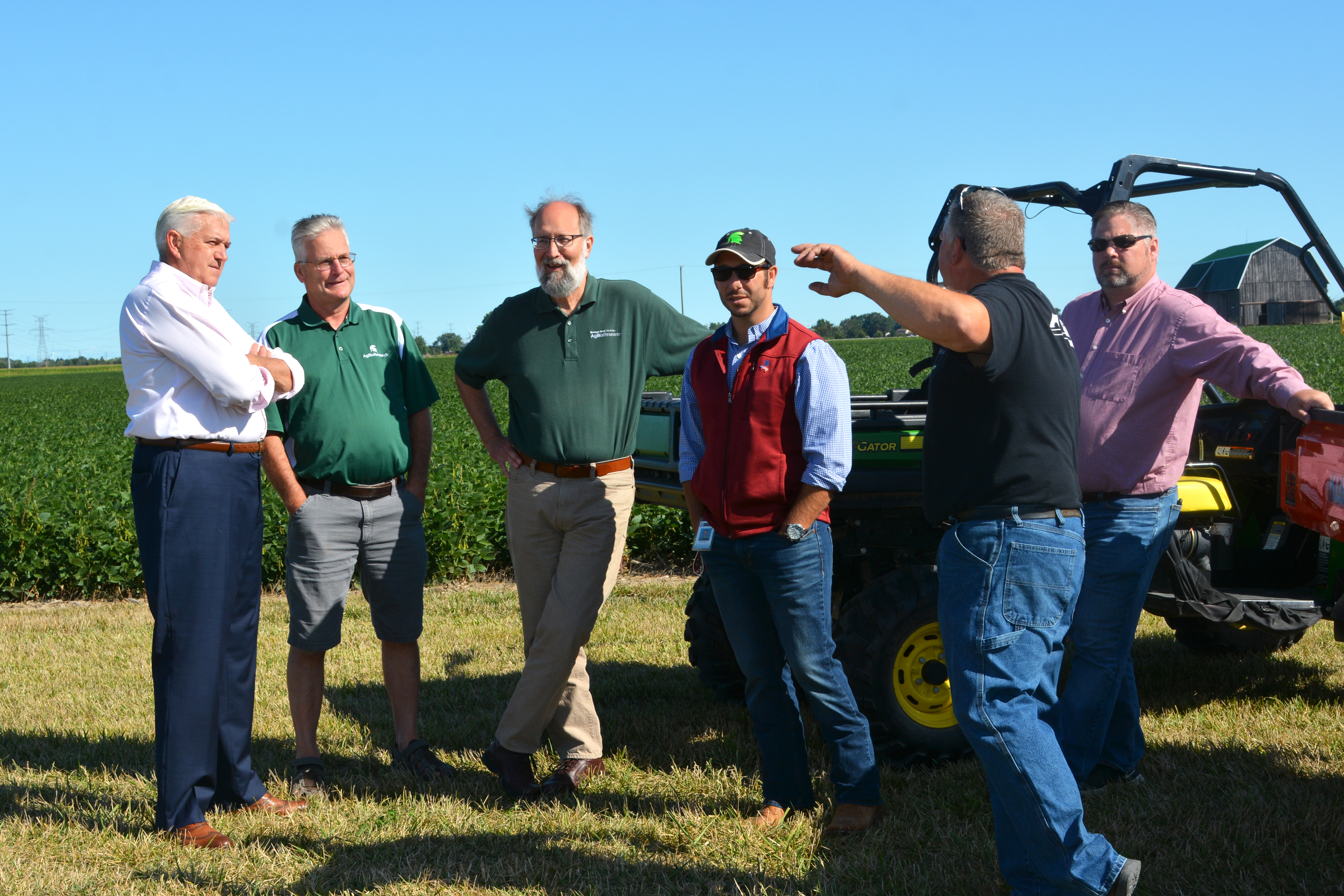 "We're basically a full-fledged research organization within a major university," Buhler said. "We're not an academic unit. We don't grant degrees. We partner with all sorts of entities and colleges within the university and beyond to deliver on our mission."
An example of research focused on meeting practical needs is Project GREEEN (Generating Research and Extension to meet Economic and Environmental Needs), a partnership with MSU AgBioResearch, MSU Extension, the Michigan Department of Agriculture and Rural Development and grower-led commodity organizations. The initiative develops industry-driven research and outreach to enhance plant agriculture and protect the environment.
"If you look at Project GREEEN, how it has held together for over 20 years and still serves its initial mission and remains connected to its stakeholders, it provides a model for the MSU AgBioResearch mission," Buhler said. "The people who conceived Project GREEEN, with the flexibility with which it was structured, are almost our modern equivalent to the people that conceived the land-grant universities."
MSU AgBioResearch works closely with MSU Extension and MDARD to create a two-way flow of communication between MSU and stakeholders. It also makes a concerted effort to hire researchers who are adept at communicating their findings to the public.
"We are not just about developing new information and then handing it off to MSU Extension," Buhler said. "If we are truly going to be responsive to the needs of the community, the feedback we get from those that are out on the front line is crucial to solve the problems our communities and our stakeholders are facing.
"We are creating more positions that are focused on individual industries and hiring scientists with basically a 50/50 split assignment between doing applied research and delivering it to the industry. These researchers exemplify the 21st century land-grant scientist."
One of those researchers is Mary Hausbeck, a University Distinguished Professor, associate chair for administration in the Department of Plant, Soil and Microbial Sciences, and an MSU Extension specialist. She approaches each of her many roles with one question: "Is the work we're doing of value to Michigan farmers?"
"With my Extension role, I am closely tied to those that I serve so that my research remains focused and relevant. With my research role, I have the opportunity to develop new knowledge and real-world solutions for the benefit of Michigan agriculture," she said. "I believe my Extension and research roles work hand-in-hand. I cannot imagine one without the other."
MSU Extension
MSU Extension's work began with the first livestock field agent in the early 1900s – before the organization was officially organized. It has since developed into a statewide organization with more than 600 faculty and staff members throughout the state who deliver over 200 high-value programs. The mission is to help grow the state's economy by equipping residents with the information to do their jobs, raise healthy and safe families, and build communities.
MSU Extension has more than a century of consistent success in the communities it serves through a wide array of programs and services.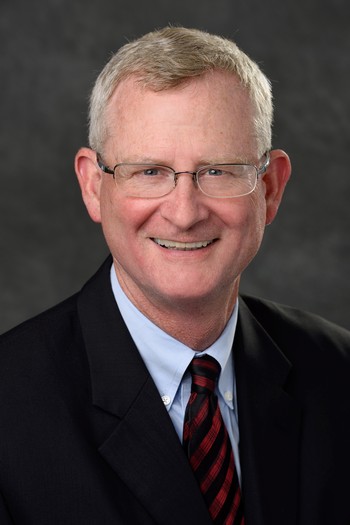 "We have people working in all 83 counties, and that means whether there is an ongoing need or an emerging need, we have someone there," Dwyer said. "If you're in a community and you're looking for help, the organization with more than 100 years of experience is going to be high on your list."
Dwyer said these attributes have made recent efforts to combat farm stress extremely successful.
"We would not have been effective in doing our work with farm stress management and mental health awareness if not for the long history of working in agriculture and the trusting relationships we've built in agricultural communities," he said. "Our efforts in this area are successful because mental health experts were able to walk in the door side-by-side with Extension professionals who had the trust, experience and relationships with those communities."
MSU Extension works with commodity groups throughout the state to ensure that farmers' needs are being met. It also provides services to business enterprises through the MSU Product Center.
"Based on my experiences, Extension has increased the profitability of growers and reduced their risk associated with destructive plant pathogens," Hausbeck said. "By working closely with growers, I have helped them triage tricky disease situations to minimize their crop loss. The profit margin for farmers can be quite small and entirely unpredictable; time-sensitive recommendations from Extension can reduce production costs and risk."
Mary Kelpinski, chief executive officer of the Michigan Pork Producers Association (MPPA), said the partnership between MSU and her organization is invaluable to the success of the state's pork producers.
"MSU is able to provide a non-biased, non-industry point of view to our farmers," Kelpinski said. "MSU is not going to try to sell you a certain type of feed or sell you a certain type of equipment. They are much better at looking at all of the different types of information and giving you what works best for your operation."
MSU Extension provides information on a wide variety of topics and can customize that information to each farm.
"I am always impressed with the ability that MSU Extension has at giving basically the same kind of information but being able to gear it toward the size farm they are talking to," Kelpinski said. "What works on a large farm is not necessarily what's going to work on a small farm. Being able to apply the best management practices to different types of operations is something the MSU Extension team has done a really good job on."
The organization has remained flexible over generations, continuing to meet the evolving information needs of agriculture while expanding to provide services aimed at improving the lives of Michigan residents.
"What our agricultural partners and farmers need from us today is often very different from what they needed from us in the past," Dwyer said.
He recalled a meeting with a row crop farmer four years ago, shortly after being named director of MSU Extension.
"He told me, 'What my dad needed was an expert in corn or sugar beets or soybeans. When I was running the farm, I needed an expert in crop varieties. My sons run the farm now, and they need a drone expert.'
"And they come to Extension because they know our job is to bring that expertise, training and research to them," Dwyer said. "We help them navigate all of this new information that they are increasingly getting from the companies providing the products."
MSU Extension is also increasingly reaching beyond the nation's borders.
"Michigan agriculture is not just agriculture in Michigan anymore," Dwyer said. "It's agriculture on a worldwide scale. International efforts are an important part of our mission now because the people that we work with locally, regionally and nationally are playing on a worldwide scale, and I think we need to play on a worldwide scale, too."
Despite the growing needs of farmers, the changing landscape of agriculture and the expanding scale of research and outreach at MSU, the decades of personal relationships the institution has built remains its most valuable asset.
"Extension is the front door to Michigan State University," Hausbeck said. "When our farmers and other stakeholders walk through that door, I want to demonstrate to them that their concerns and needs will be heard, and that we will actively work to resolve the issues at hand."
This article was published in Futures, a magazine produced twice per year by Michigan State University AgBioResearch. To view past issues of Futures, visit www.futuresmagazine.msu.edu. For more information, email Holly Whetstone, editor, at whetst11@msu.edu or call 517-355-0123.