SPDC student receives 2021 CANR Outstanding Student Leadership Award
Recent grad Ashley Prince studied construction management and helped form the Professional Women Builders student organization while at MSU.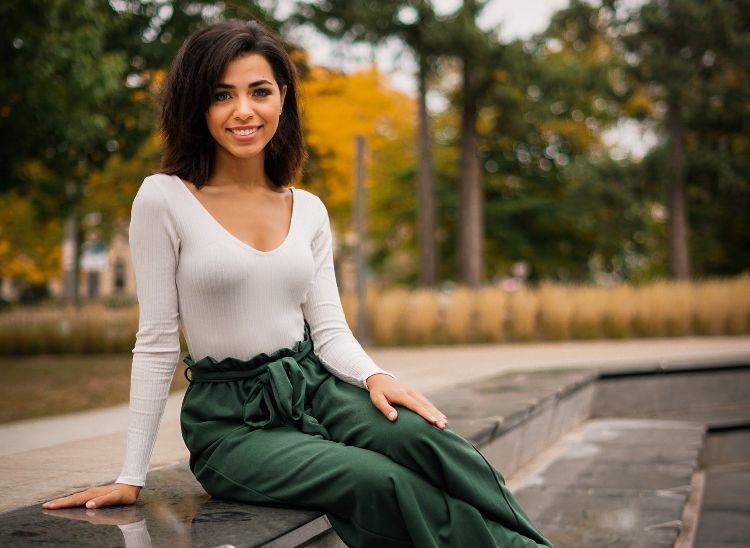 The College of Agriculture and Natural Resources (CANR) has honored Ashley Prince with the 2021 CANR Outstanding Leadership Award. Prince graduated in December 2020 with a degree in construction management from the School of Planning, Design and Construction (SPDC).
Faculty members, academic advisors and club advisors nominate students for consideration for the Outstanding Student Leadership Award. Nominees have shown service and leadership in the college, department or school, and through their university activities.
2021 CANR Nominees
2021 CANR Outstanding Student Leadership Award nominees are:
The winner of this award will represent the graduating seniors as class speaker at the College of Agriculture and Natural Resources (CANR) commencement ceremony.
This year, there are three MSU Commencement Ceremonies being held in the Breslin Center parking lot on April 30 for CANR undergraduate and Institute of Agricultural Technology students.
Prince will speak at the 11 a.m. ceremony. Nominees Holly Pummell and Jessica Diaz will speak at the other ceremonies at 8 a.m. and 2 p.m., respectively. CANR ceremonies will also be livestreamed by Michigan State University.
---
Career building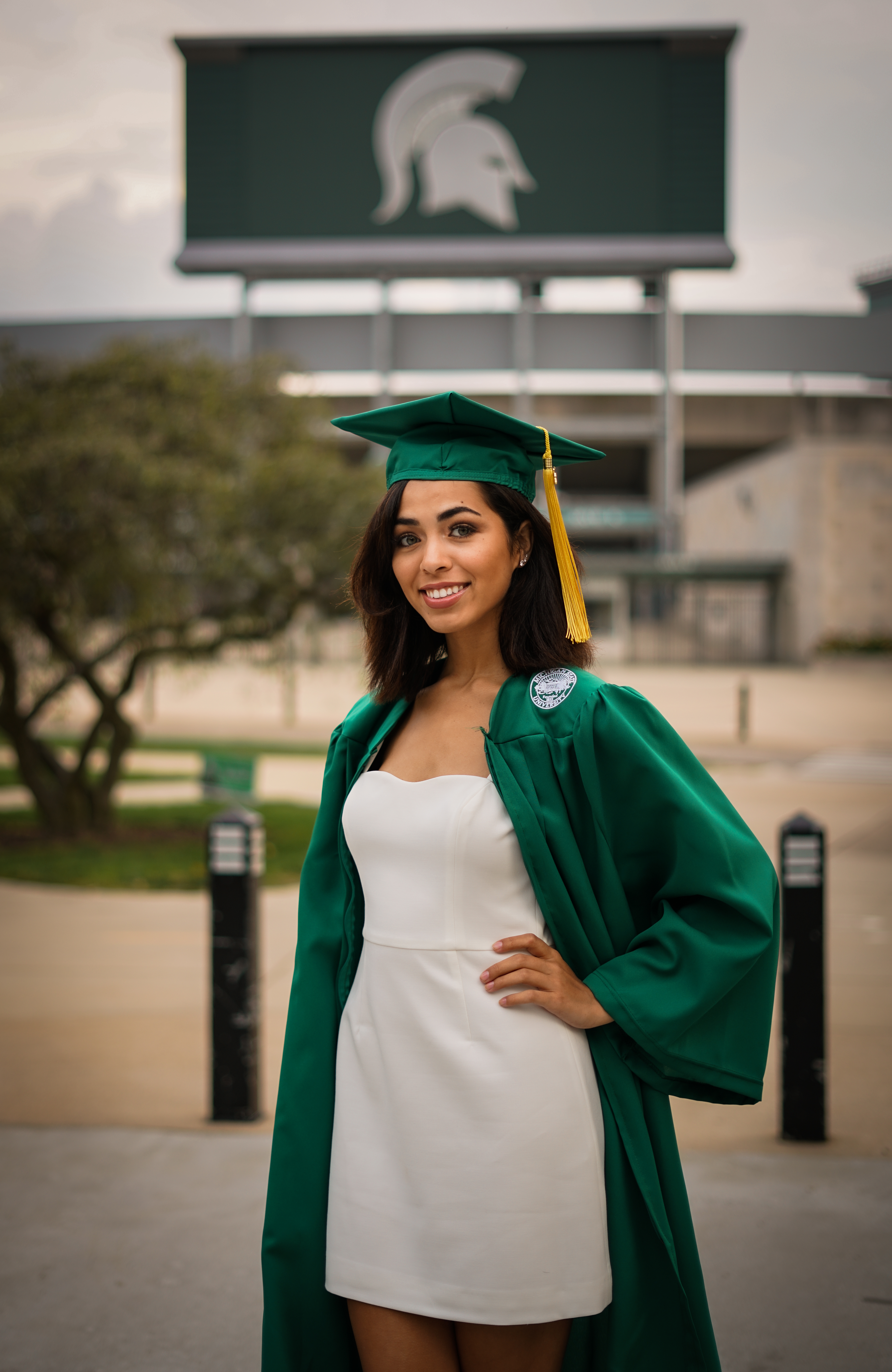 In addition to being named the 2021 CANR Outstanding Student Leader, Prince was named the 2020 Student of the Year in the SPDC Construction Management Program. She was also part of the Bailey Scholars Program earning a leadership in integrated learning minor.
"Getting involved in the Bailey Scholars Program helped me improve how I learn and communicate as a leader," she said. "I never had a problem stepping up, but a valuable lesson I learned was to know when to step back and give the whole team a chance to participate and contribute."
One of the Bailey Scholars community projects she worked on was the MI Period project as a way to fight against taxes and higher costs on female-specific products.
"In Michigan, feminine hygiene products are taxed as a luxury good," she said. "Our class was frustrated by this, and we collaborated on an effort to collect donations and period products to donate to a local women's shelter in Lansing."
In February 2020, Prince participated in the National Association of Home Builders (NAHB) conference and Professional Women in Building (PWB) Council during the International Builders Show in Las Vegas, Nevada.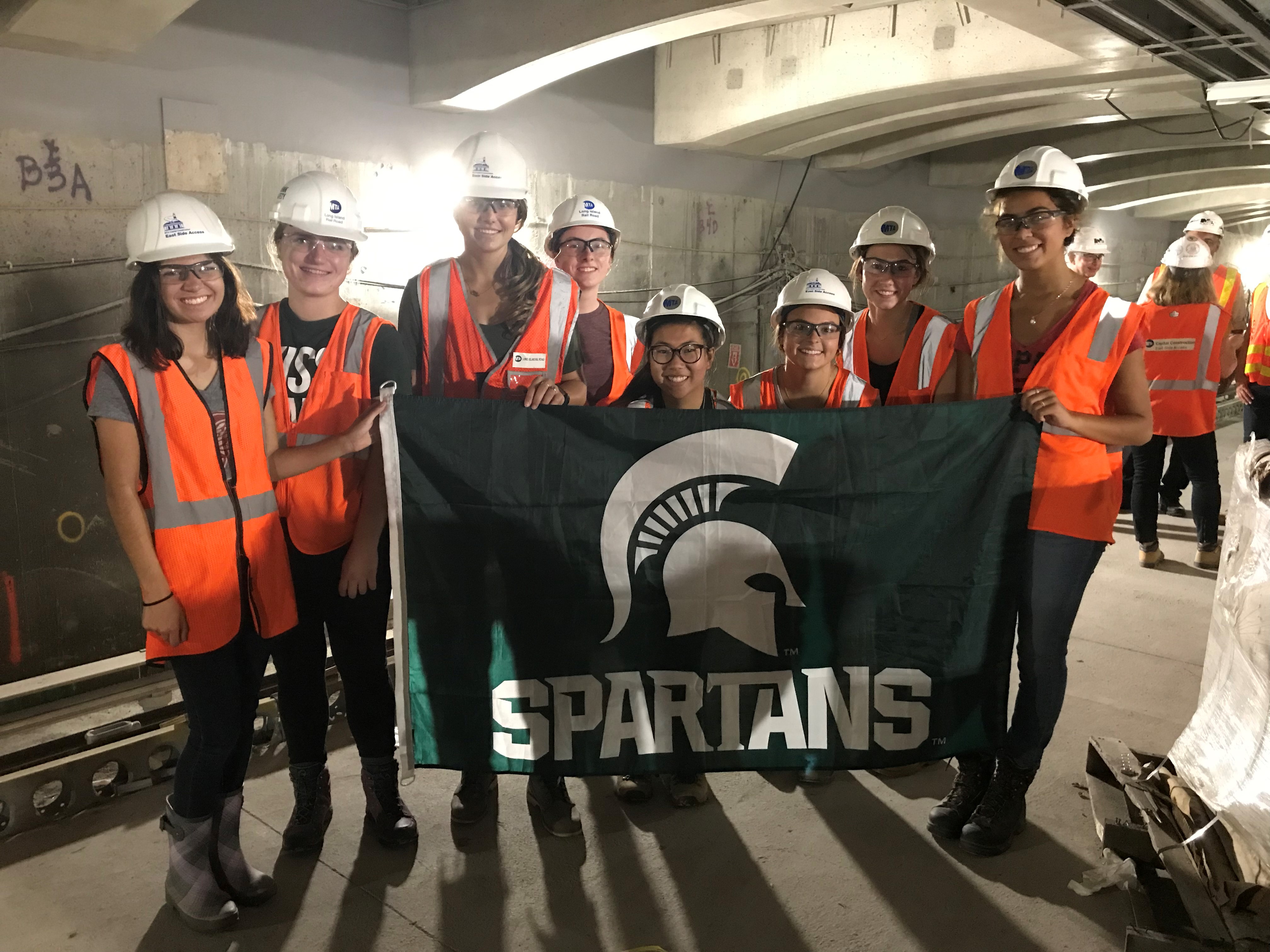 She traveled with other SPDC students to New York City in 2019 as part of the Riguardi Travel Fellowship. They toured design, construction and architectural projects including the Hudson Yards, One World Trade Center and the Guggenheim Museum.
"I learned a lot about applications of other professions in the building industry and how they interface outside of my field in construction," she said.
In addition to learning from existing building projects, Prince also had hands-on experiences interning with JS Vig Construction in Plymouth, Michigan (2020); Bulley & Andrews in Chicago (2019), and DPR Construction in Atlanta (2018).
After graduating in 2020, Prince remains connected to her alma mater through the Professional Women Builders (PWB) student organization she served on as president and helped form in 2019.
"The education and opportunities that I had at MSU were absolutely invaluable. MSU has an amazing program that I am so grateful for. I made connections and built relationships that I believe will be essential as I continue to grow in the construction field. I still communicate with MSU students who are in PWB or who have recently graduated," Prince said.
"There aren't many women who pursue construction, but it is also inspiring to be a part of building up such a unique community."
Prince is currently an engineering assistant working for Turner Construction in Detroit.
"I'm working with a great team, and one of the things I enjoy about my role is that there is a lot of variety. There are always new challenges and I appreciate having opportunities to learn from various professionals in the field," she said. "I am also continuing my studies in sustainable construction. I believe building green is the future, and I'm glad to be working for a company that promotes this same value."
Through her varied experiences at MSU, Prince has expanded her mindset of what it really means to "learn."
"Sometimes you have to overcome obstacles to attain your goal. My advice is to ignore those boundaries or find a way around them. Use your voice and do not be afraid of exploring things outside of your comfort zone," she said.
"It's important to put yourself out there because you never know who you'll meet, what you'll learn, and what you can possibly achieve."