Dietetics (B.S.)
The dietetics program focuses on the study of food and nutrition in relation to preventing and treating disease and maintaining and promoting good health. Dietetics is a people-oriented, science-focused and evidence-based field.
Studying dietetics is the first step toward earning the registered dietitian professional credential. Many dietitians work in clinical health care settings such as hospitals and extended-care facilities.
The MSU Dietetics undergraduate program is accredited by the Accreditation Council for Education in Nutrition and Dietetics (ACEND) in Nutrition and Dietetics as a didactic program in dietetics (DPD) that meets or exceeds the minimum academic requirements for professionally qualified dietitians. MSU has one of the largest dietetics programs in the United States.
See more on dietetics licensing board contact information and approval status.
CURRENT STUDENTS: Connect with your academic advisor for advising appointments or to change your major/minor.
Set up a personal meeting to learn more!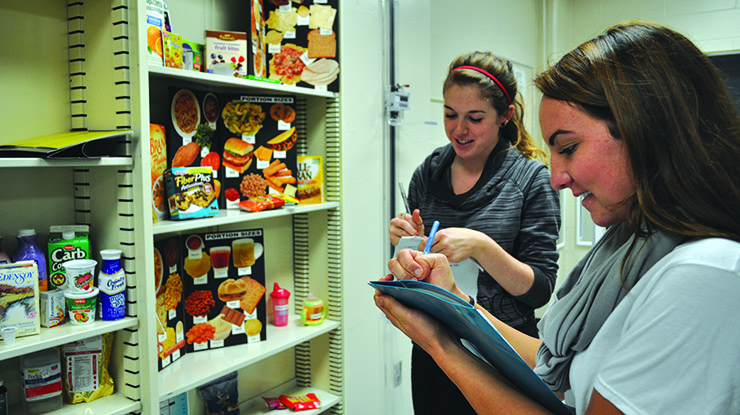 Core areas of study include:
Nutrition and foods.
Chemistry and biochemistry.
Physiology and psychology.
Management skills and processes.
Medical nutrition therapy.
Enrollment in the dietetics major is limited, and the profession requires acceptance into a competitive post-bachelor's dietetic internship in order to be eligible to take the registered dietitian examination. Learn more about the dietetics major entry requirement.
Learn more about required courses in the undergraduate dietetics program.
Read more on the Mission, Goals, and Objectives of the MSU DPD program.
Apply to Michigan State University!
---
Dietetics Graduates
See career outcomes for MSU dietetics graduates, including salaries, top employers and employment locations.
---
Career Opportunities
A large number of dietitians work in a clinical practice like a hospital or extended care facility. Many also work in community health settings, such as at a health departments and with programs for at-risk populations, including children and seniors. Some dietitians' responsibilities are concentrated in the food service operations where dietary modifications may be necessary.
Dietetics prepares students for a variety of career paths:
Clinical nutrition practice.
Public health nutrition.
Corporate wellness/health promotion.
Higher education.
Food industry.
Food service management.
Private practice/nutritional counseling.
Faculty members and advisors maintain close relationships with past graduates, which can help with internships, scholarships and employment in nutrition, dietetics and food-related fields.
Dietetic Internship Application Forms
---
Student & Faculty Stories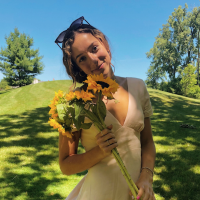 October 6, 2021
Student Madeline Marcero finds ways to serve and connect with others while at Michigan State University.
February 1, 2020
MSU researchers look to validate method to test allergenicity of wheat proteins.
Dietetics Advisor
Academic Specialist, Dietetics Advisor and Instructor
dejagerj@msu.edu
517-353-3322

---
Student Life
Food and Nutrition Association.
Nutritional Sciences Student Organization.
Agriculture, Food, and Natural Resources Education Club.
Minorities in Agriculture, Natural Resources and Related Sciences.
---